Top Tips for Planting an Orchard and Growing Soft Fruit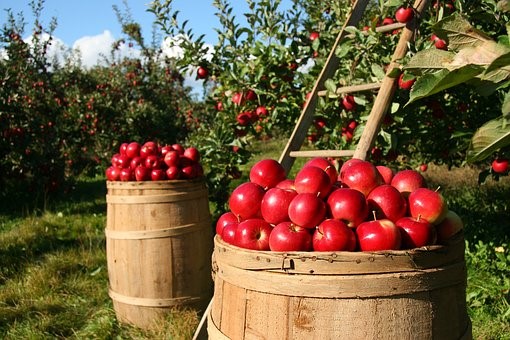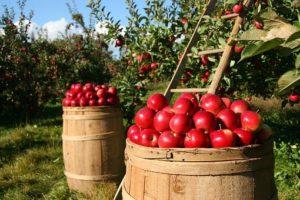 Would you like to save on your supermarket bills by growing your own fruit? Do you have a space in your garden that you think would be suitable for an orchard?
Here we have put together some ideas on how to grow fruit successfully. Preparing the soil is essential, and, as a leading gardening supplier based in Cambridge, Madingley Mulch can deliver compost and other bulk bag products to addresses in Newmarket, Ely, Haverhill, Royston and many other towns and villages in the region.
Space
A lot will depend on how much space you have in your garden. If you have a lot of room, then an orchard becomes more viable, while if you are tight for space then a soft fruit area could be the better option. Of course, if you have plenty of room, you could decide on both, while even a small garden will often have space for one or two fruit trees. There is also no need to worry about fruit trees becoming massive, as they can be trained to grow in different shapes such as cordons, fans and espaliers, which might give you more options.
Site
Most fruit trees will need plenty of sunlight, which means planting them to face south to south-west will give you more growth. You can still grow fruit trees in shadier spots, but some may not do as well. For example, gooseberries, redcurrants and whitecurrants have no problem being grown in north- or east-facing spots, but grapes, peaches, nectarines and apricots really benefit from plenty of light and warmth.
To protect against frost, you can use straw, particularly in the case of strawberries. Cloches, which are low, portable structures made of rigid transparent plastic, are another option. Protective fleeces and transparent film can also be used for a variety of fruit, including trees, which can also be susceptible to frost.
Soil
Generally speaking, fruit trees thrive in a well-drained soil with a depth of at least 60cms (5ft) and a pH which is neutral or slightly acidic. If you are not sure what kind of soil you have, test kits can be purchased.
Climate
Ultimately, what type of orchard you want will come down to personal choice. However, it is worth bearing in mind that apples and plums are among those which produce the most reliably good results in the British climate. Of course, plenty of loving care and attention, such as weeding and watering, will maximise your chances of success. Fruit trees benefit particularly from organic matter with plenty of well-rotted manure and leaf mould, so using a mulch will help conserve moisture in summer and stop weeds growing around your new pride and joy.
Beating Disease
Some diseases attack specific types of fruit, for example apple canker and apple or pear scab. However, creatures such as slugs, snails and rabbits are less discriminating and can gnaw away at a variety of plants, whether they are in the garden or the greenhouse.
As with frost, there are measures you can take and products you can purchase to minimise the damage. You could consider raising the pH of the soil by liming it, in the case of apple canker, or making sure the area is well drained. The scab diseases are best controlled by vigorous pruning of infected areas. Pellets containing metaldehyde or ferric phosphate, sprinkled on the soil, can deter slugs and snails, and cloches and fleeces will also protect your fruit from hungry pests. In the case of rabbits, you may have to consider wire mesh or netting, or fences if you have a particularly serious problem.
Planting and Pruning
The ideal time to plant your trees is in the autumn. Plants which start out life in a container can be bought at garden centres and planted at any time of the year, however, provided the soil is not frozen, waterlogged or extremely dry. Your trees will need cutting back, even not long after planting, to ensure they continue to produce a good crop in the years ahead.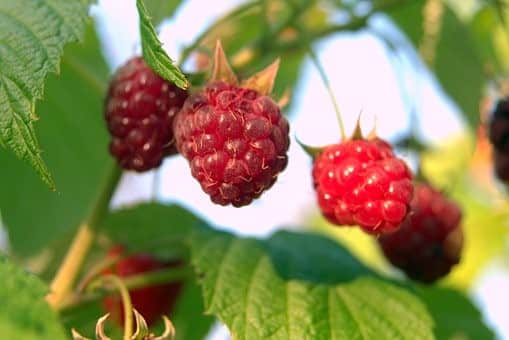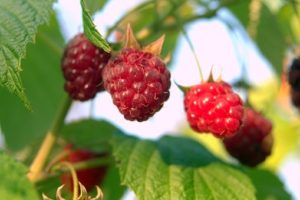 Soft Fruit
Soft fruit, including raspberries, strawberries, rhubarb and gooseberries, will flourish in most soil types but ideally should be grown in well-drained, loamy soil. Many garden centres offer a good potted range that can be planted all year round. Your chances of a successful growing season will be improved by using a specialist soil conditioner. Denise's Delight combines the best of soil and compost and is exclusively available at Madingley Mulch.
All soft fruits will need plenty of moisture, particularly during the critical period when they are about to flower. An occasional heavy watering is better than lots of little ones, as often as this does not get down far enough and encourages shallow rooting.
Training your plant or vines is vital to ensure your plants grow healthily. So raspberries are usually planted up against fences or posts with connecting wires, while bamboo canes are typically used in the case of bamboo canes.
At Madingley Mulch, we pride ourselves on our extensive product range and offer a friendly, personal service, and we can advise you on gardening topics including growing fruit. We are happy to carry your goods to your car, and also offer a delivery service. So if you buy compost in bulk but can't fit it in your car, we can still get it to you. Our delivery service is available throughout Hertfordshire, Essex, Bedfordshire and Suffolk as well as Cambridgeshire, with free delivery within a 15-mile radius of our Cambridge base. Click the link above for further details.
---
Back to blog