Top Tips on Preserving Moisture in Your Garden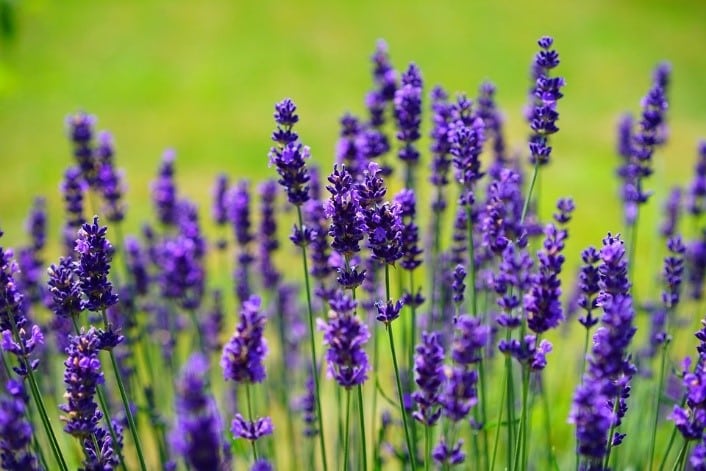 Keeping your garden's plants healthy can be a challenge. Not only do they compete with weeds for their valuable nutrients, but they also may have to cope with a dry summer when water can be at a premium and hosepipe bans are often brought in.
Madingley Mulch supplies a range of products which will help with moisture retention, from soil conditioners and composts to bark chips, for gardens in Hertfordshire, Bedfordshire, Essex and Suffolk as well as Cambridgeshire. Here are our five top tips on ways to keep moisture in your garden.
Keep on Top of Weeding
Weeds can not only be unsightly, but can rob your plants and garden of valuable moisture and nutrients. So make sure you don't allow them to thrive. How you combat them depends on the type of weeds you are dealing with. You can remove annual weeds such as chickweed with a hoe, and perennial weeds like dandelions with a fork. Weedkiller is an option for the most stubborn of unwanted invaders, but you can also use a variety of organic materials, as described below.
Use a Mulch
Mulches work by giving the soil a protective covering. They decompose over time, releasing valuable nutrients into the earth, and, as they effectively suffocate the weeds, are a particularly useful tool for retaining moisture in your garden. Bark, chippings are particularly good at trapping any moisture. We supply a wide variety of bark mulch products, such as composted, landscape and premium bark for gardens.
Improve the Soil
Garden compost can help break down heavier soils as well as boosting moisture retention. Soil conditioners will also help improve the health of the ground as well as the look of what grows on top of it.
Madingley sell a range of conditioners and composts which will help keep your soil in fine health. Denise's Delight, available exclusively from us, consists of Black Fen soil and well-rotted horse manure plus humus, plant nutrients and wood shavings.
Choose the Right Sort of Plants
Certain types of plants retain their moisture better than others. For instance, if you have a vegetable garden, then cabbages, leeks, parsnips and carrots require very little attention.
Certain perennials like rosemary and sage, and shrubs like lavender and hebe, will also do well in dry summers. In fact, any plants with silver or grey-green leaves tend to reflect the sun's rays better and so won't need such regular watering.
Give Nature a Helping Hand
There are other ways in which nature can be given a helping hand. Installing a water butt will help keeping your garden's moisture levels topped up, and you can also use so-called 'grey water' recycled from kitchens and bathrooms. This is particularly useful if there is a hosepipe ban in force, although it is best to avoid using it on your vegetable patch or anything in your garden you might end up eating. You can also use water-retaining granules, which are particularly useful in cutting the number of times that thirsty hanging baskets and potted plants need to be watered.
Madingley Mulch, based on the outskirts of Cambridge, stock a wide variety of products which will keep your gardens water levels high, even in East Anglia's relatively dry climate. Soil improver, mulch, mushroom and loam based compost and bark chips and are among our range of supplies. We deliver to towns including Royston in Hertfordshire and Saffron Walden in Essex, as well as Huntingdon and Ely in Cambridgeshire and Newmarket in Suffolk. Click on the link to see our full range of products.
---
Back to blog