Six Lawn Maintenance Tips for Autumn
As the lawn takes up the majority of the outdoor space in most gardens, looking after it is often a top priority. Whether your grassed area is traditional, geometrically shaped, or is just a small patch of land, the way you maintain it makes a significant difference to the overall look of your garden.
Of course, creating a lush, green lawn takes time, and there's far more to it than running a mower up and down it every now and again to replicate the perfect stripes of sports stadiums and golf courses. Madingley Mulch, suppliers of garden products including top dressing soil in Cambridge, looks at some of the ways you can keep your garden looking immaculate this autumn.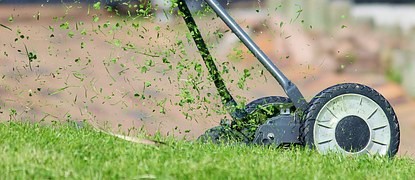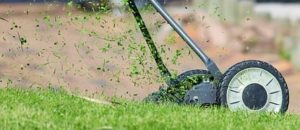 Mowing
The growth of the grass will start to slow down, but you still need to keep mowing weekly in September. It's also a good idea to raise the height of your lawn mower blades, and if your lawn is moss prone, you should raise the height of your blades even more. If you want to create the neat, stripped look to your try alternating the way you mow your lawn. Mow left to right one week, and up and down the next (or north to south, then east or west). This keeps your lawn looking flat and prevents the bumpy 'washboard' effect which can spoil the look of your grass.
 Edges
Another way to create a pristine garden is to cut the edges of your lawn as regularly as you mow it. This also means cutting parts of the lawn where the mower can't get to, such as around trees and hedges. There are electric or manual tools available, and the one you choose will depend on the size of your garden, and your budget. For a tidy finish, you can collect up all your grass cuttings and throw them on your compost heap.
 Aerating
September is also a good time to aerate your lawn, and you should do this once a year to keep it healthy, especially if your lawn is prone to heavy footfall. To do this, start by using a rake get rid of the thatch – as this will help the grass grow stronger. Next aerate your lawn, which involves punching small holes in the soil to prevent compaction and ensure that water and nutrients can get to the grass roots. You can do this by using a garden fork or, for larger gardens, a specialist lawn scarifier. It is also a good idea to apply top dressing after any lawn maintenance work.
New Lawns
Spring or autumn are the best seasons to lay new turf as there are plenty of rainy days to keep it watered; to make life easier, you can buy high quality lawn turf in 1 square metre rolls from us for home delivery. This is also the ideal time of the year to grow a lawn from seed and we sell economy bags of grass seed, tools, as well as top dressing soil from our Cambridge shop to help you create the best environment for your grass to grow.
Watering
How much you water your lawn, depends on how much rain that you have had this month. It's a good idea to keep the lawn watered in advance of any lawn maintenance, such as aerating or sowing grass seed. Whereas in summer, it is best to water in the evenings (so the sun doesn't cause evaporation), in autumn the reverse is true: it's a good idea to water in the mornings.
Pests
Keep using nematodes on your lawn this month to combat lawn chafer grubs, which feed on the roots of grass, creating yellow patches. They also attract crows who feed on them and damage your lawn in the process. For best results water the lawn before and after using nematodes.
Madingley Mulch sell a wide range of lawn maintenance products, including soils, conditioners and fertilisers, garden tools, lawn turf, grass seed and Evergreen 4 in 1. Just click on the link above to buy.
---
Back to blog