The Best Plants to Grow in Your Garden in Autumn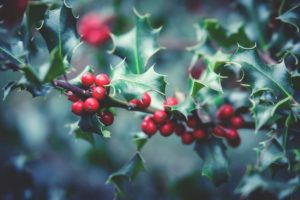 Just because the peak summer growing season is over, it doesn't mean that gardeners can afford to put their feet up and relax. Autumn is a critical time of year for planting, whether for the remainder of this year or to give yourself a head start in the spring.
Madingley Mulch supply high-quality garden compost, soil conditioners and mulches to customers in Suffolk, Cambridgeshire, Essex and Hertfordshire. Here identify some of the key varieties of trees, shrubs, flowers and vegetables which you should be looking to grow at this time of year.
Late Flowering Plants
If you want to extend your garden's growing season, then you could plant sedum and chrysanthemum around now. Other plants which flower late in the year include heathers, dahlias, cyclamen and pansies.
You can also encourage certain flowers to grow earlier than their natural season by a process known as 'forcing'. If you keep the bulbs in an unheated indoor location, such as a cupboard, shed or garage, then the plant thinks it is winter. When it is then moved to a warmer location, it will start to bloom. Ideal candidates for this type of treatment include hyacinths and narcissus and it should give you an array of colourful blooms in time for Christmas.
There are a number of flowers which you won't see the benefit of until spring, but which should still go into the soil now. Daffodils, geraniums and delphiniums can be sown directly outdoors, while violas and lupins should be planted under a protective frame or tunnel to ensure they survive.
Vegetables
If you do want to make use of your vegetable patch now, then most of what you plant will be for early spring consumption, such as onions, shallots, garlic and broad beans. You should be guaranteed a nice early crop of tasty veg if you start work now.
However, some types of lettuce and spinach are hardy enough to survive early winter frosts, and they make ideal features for a winter salad. It may be safer to grow them under cover or in a greenhouse.
Trees and Shrubs
Autumn is the ideal time to plant most trees and shrubs, because their roots should find it easy to establish themselves in warm, moist soil which is neither too wet nor too hard or dry. You also won't have to do much maintenance or watering.
Japanese maple trees are at their most spectacular at this time of year, and they can be grown in smaller gardens or pots. If you are looking for something bigger, a beech tree will give your garden plenty of autumn colour. They can cope with virtually any pH or soil type, including the high-alkaline clay soil which is common in the east of England. But make sure you have enough space for one to grow in the future.
Shrubs which can safely be planted at this time of year include the berberis or barberry, and the English holly, which will ensure you have plenty of Christmas decorations over the festive period.
Lay Down Some Mulch
Whether you are planting flowers, vegetables, trees or shrubs in your garden this autumn, they will have a much greater chance of flourishing if you prepare the bed or soil with a mulch or soil conditioner. This will protect the plant from the harshest of frosts, as well as suppressing any weeds which will be competing for the soil's valuable nutrients.
At Madingley Mulch, we supply a range of soil conditioners, mulches and garden compost to customers in Suffolk, Cambridgeshire, Hertfordshire and Essex. Our exclusive products include Denise's Delight and Tony's Tonic, which both contain a rich mixture of horse manure, wood shavings and other plant nutrients and will give your plants the best possible start in life.
Outdoor Gardening Supplies from Madingley Mulch
If you need any autumn gardening advice, then our friendly, experienced staff at Madingley Mulch will be happy to help. As well as our extensive range of soil improvers, we can also supply a wide range of gardening accessories, building materials and decorative stones and paving from our base on the edge of Cambridge. To visit our online shop, simply follow this link.
If you have a big order, then we offer a free delivery service to all addresses within 15 miles of our store. If you live up to 24.5miles away, then there is a standard £20 charge, and we can deliver to addresses further away as well. There is a minimum order spend of £40 if you need a lorry delivery. Our weekly delivery service goes to Royston, Cambridge, St Neots, St Ives, and many of the other major towns and villages in the region.
---
Back to blog