Five Key Jobs for Your Garden This Spring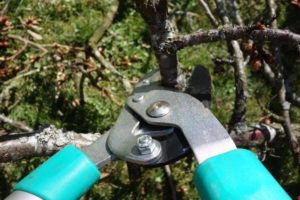 Now is the time for gardeners to spring into action – literally! The longer days and shorter nights mean now is the time to get busy in the back garden to make sure it looks at its best during the peak summer months. Here we look at five key jobs to complete during the spring.
Improve Your Soil
Don't forget to lay down some soil conditioners, compost or mulch over the next few weeks. This will help give all your new plants a great start, as well as giving existing flowers and shrubs a timely boost. All of them also will help stifle any weed growth in your beds.
At Madingley Mulch, we supply bags of soil, or soil with conditioners added, such as Denise's Delight, from our base on the outskirts of Cambridge. This is a product unique to us and contains Fen soil, wood shavings and horse manure, and is ideal for raised beds and vegetable patches.
Fencing
Providing you can be reasonably confident that the worst of the winter weather is over, then the spring months are the best time to give your fencing a good makeover. If it has been damaged by cold, wet or windy weather, then give the panels a fresh coat of paint.
It may be more cost-effective to replace any damaged panels completely. Again, spring is a good time of year to carry out this work, as you shouldn't have to worry about summer heat warping the panels, and there won't be any frost to make the ground too hard to dig post holes in.
Pruning
Some of your winter shrubs will have finished flowering by now, so it is the ideal time to cut them back. Smaller plants such as lavender, buddleia and ornamental grasses also benefit from this approach.
Conservatory climbers which need protection from frost, such as bougainvillea, and hardier plants such as wisteria, also need cutting back now to promote new growth and reduce the risk of disease.
Planting
If you fancy growing some vegetables from seed, now is the time to start sowing. Tasty crops you could consider planting include raspberries, blackberries, gooseberries, redcurrants and blackcurrants.
To prevent them being a prime target for hungry birds or insects, you should give your crops plenty of protection. Netting or mesh will also help prevent your fruit and veg from being damaged by sudden downpours of untimely frosts.
Looking After Your Grass
Your lawn needs plenty of care and attention as well as your plants. Make sure any moss and weeds have been removed, either by hand or with a weedkiller. Get rid of any bare patches by breaking up the area first with a fork, raking it, then planting some grass seed.
However, if your lawn is already in excellent condition and is showing some signs of early growth, for instance after a mild winter, then you could give the grass its first cut of the year.
If your garden contains any ornamental grasses, then cut back deciduous varieties and tidy up evergreen ones.
Outdoor Gardening Supplies from Madingley Mulch
Madingley Mulch can meet all your gardening needs this spring. We stock a comprehensive range of outdoor gardening supplies from our store on the edge of Cambridge, including weedkillers, grass seed, fence panels, mulch, compost and soil conditioners. Follow this link if you would like to see our full range of products.
We have customers throughout Cambridgeshire, and also in Essex, Hertfordshire and Bedfordshire – we offer free delivery to all addresses within 15 miles, including Madingley, Oakington, Somersham, St Ives, Huntingdon and Houghton, and charge just £20 for all orders within 24.5 miles. We can also deliver further afield as well. Your order can be delivered in bulk or small bags, on pallets, as a loose load or via weighbridge collection.
---
Back to blog