Five Top Tips for Making Your Patio Stand Out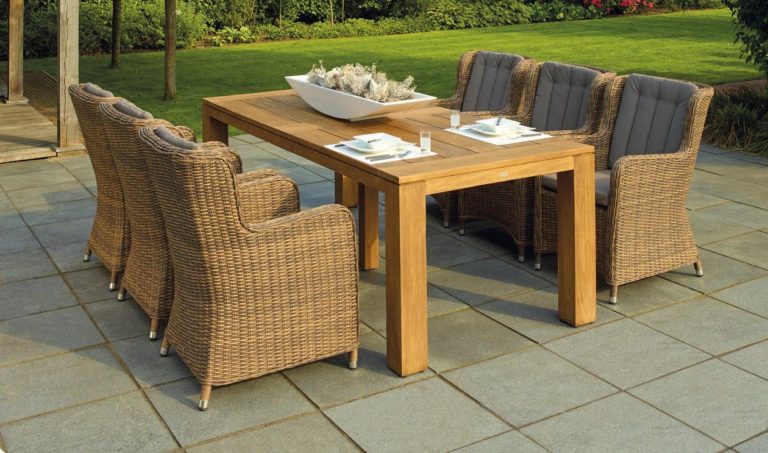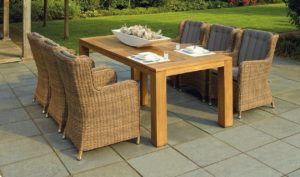 In the summer, everyone likes to spend some time outside in the garden. A patio can act as an outdoor living space where you can eat, read and relax in the fresh air – and it becomes even more enticing if you add a few finishing touches to make it look distinctive.
Madingley Mulch supply patio paving slabs and many more gardening products from their base on the outskirts of Cambridge. Here we have come up with these five top tips to help make your patio stand out.
Use Different Colours
Colour is an easy way of brightening up your patio, so give your existing furniture a fresh coat of paint with a bold colour like blue or red, or a summery yellow or orange.
The patio slabs themselves don't have to be a uniform shape or colour. For instance, Madingley Mulch's Indian Sandstone and Premier Riven slabs are both available in a variety of colours. The former come in Raj, Camel, Mint and Grey, while the latter are available in Dark Grey, Natural, Stone and Red.
Pick Your Potted Plants
Your patio can be used as a miniature garden, courtesy of some well-placed pots and containers. If you are using your patio as an outdoor dining room, then you can grow many of the ingredients on site – kale, cherry tomatoes and salad leaves can all be grown in pots, and many cooking herbs will flourish with enough sun.
If you just want colour, then petunias and marigolds will thrive, provided it's warm enough. Honeysuckle and jasmine can also be trained to grow up trellises on the edge of your patio.
Even shady corners of your patio can be used to good effect, as hostas, hollies and busy lizzies won't need much sun and will provide a lush and leafy area.
Light It Up
You don't need to rely on your house's lights, or call in an electrician, to illuminate your patio. Lanterns and solar-powered lamps will create some interesting effects and will allow you to maximise the use of this space, enabling you to entertain family and friends to evening meals and drinks and meaning won't be restricted to using it during daylight hours only.
Be Radical with your Furniture
White plastic chairs and tables might be the most popular choice, but there are also many other more individual options for patio furniture. For example, large plant pots can be turned upside down and used as stools, while sawn-off wooden logs can be used as benches.
Wicker and rattan sofas, and outdoor sun loungers will encourage people to linger on the patio more than a set of straight-backed chairs. A canopy will provide plenty of shade and protect your furniture from the worst of the British summer weather too.
Have a Big Focal Point
Too many plants, whether they are in containers, or planted directly into the soil, can make your patio seem too busy. Having a single large tree or shrub as a focal point will give your outdoor space a real sense of purpose. And it doesn't need to be a natural feature, either – any unusual item such as a statue or a firepit will serve just as well.
Patio Paving Slabs from Madingley Mulch
Madingley Mulch supply patio paving slabs to customers in Cambridgeshire, Essex, Suffolk, Hertfordshire and Bedfordshire. As well as our Indian Sandstone and Premier Riven varieties, we also stock more traditional alternatives, including Old Grey Courtyard Paving, Rutland Oakham and Textured Paving. Follow this link to see our full range.
If you are building a patio from scratch, then our friendly, experienced staff will be happy to offer advice on how to go about it. And we offer free delivery on all our orders within 15 miles of our base on the outskirts of Cambridge. For orders within 24.5 miles there is a standard £20 charge, and we can also deliver to addresses further away as well. Our weekly delivery service goes to St Neots, St Ives, Huntingdon, Royston, Haverhill, Saffron Walden, and many other towns and villages in the region.
---
Back to blog