Ideas to Make Your Garden Look Stunning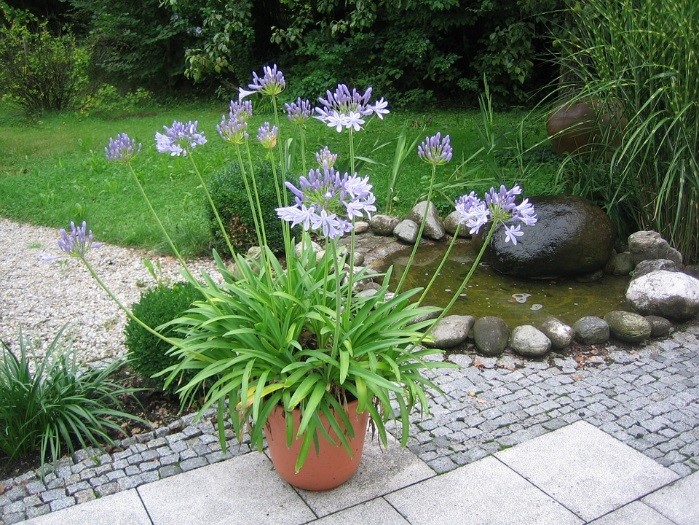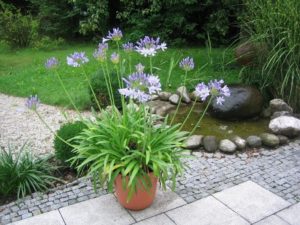 There are plenty of ways you can make your garden look gorgeous, and you don't always have to wait until the next growing season for new plants to bloom.
Of course, stunning displays of flowers, trees and bushes, and a smooth green lawn, will all give your garden that wow factor. But it's equally vital to have the right elements in place to show off your cherished plants to the best advantage, and make your garden somewhere to linger and relax in comfort.
Madingley Mulch supplies mulch products including decorative bark to gardeners in Suffolk, Cambridgeshire, Essex, Bedfordshire and Hertfordshire, as well as a range of other items which will help transform your garden into something you can really be proud of. Here are our top tips to achieve a great garden.
Perfect Paths and Patios
Footpaths and patios can breathe new life into an old garden. With the addition of a few seats, you can relax outdoors in the summer months, and it is the ideal place to serve and eat a barbecue. Paths can plot a course through the garden to its most attractive features, and protect areas of grass that get the most use.
Madingley Mulch offers great-looking paving slabs suitable for any style of patio. For instance, if you want a modern look, our Textured slabs provide a contemporary feel, while our Old Grey courtyard paving produces a more historic, weathered effect. Our Premier Riven slabs come in a choice of colours so you can mix and match them. We would be happy to advise you on what would look good in your garden, and also on any sand and cement you will need to give your patio that permanent, professional look.
Our paving slabs are also ideal for other, more individual uses, either as part of a footpath or to highlight individual garden features, such as a sundial or a particular potted plant.
Stones Provide an Ideal Finish
Small stones and stone chippings provide a low-maintenance, natural look to your garden. You can use them as the main material for a path or driveway, or an edging material. They will also enhance the look of your garden by discouraging weeds and improving drainage. Madingley Mulch stock a large variety of decorative stone chippings, from 6mm horticultural grit to 20mm red granite.
If you want something larger, then slate chippings are another way to add colour. Slate is ideal for producing a minimalist look in a garden where there are just a few carefully-chosen plants. We supply blue, plum and green slate chippings in 20mm and 40mm sizes.
Pebbles and cobbles can provide a more permanent, weathered look. Their uneven surface means they are ideal for edging for patios and paths. They can also form a distinctive backdrop to other items in your garden such as water features. We stock pebbles and larger cobbles drawn from beaches in Scotland and Kent for a truly distinctive look.
The Benefits of Bark
Decorative bark can be used as a quick, simple alternative way to create a garden path. Because they can act as a mulch, most bark products can make flower beds look much tidier and they also have the beneficial effects of improving the soil, deterring weeds and retaining moisture in your garden.
Madingley Mulch's decorative mulch is wood-based, and is particularly suitable for play areas. Our pine bark chips, with their reddish-brown colour, are also very attractive and will certainly stand out in your garden. East Anglia's dry climate means that bark is ideal for gardens across the area.
Decking Out Your Garden
Looking for an attractive alternative to a patio, or a way to extend your area for sitting out? Decking could be the answer. You can use it to improve the overall look of your garden by laying it over a less appealing area, or by levelling off uneven surfaces. Choose some garden furniture and some striking, colourful potted plants to put on it and you will have the ideal place to sit and relax and have a drink on a summer's evening.
Make Fences a Feature
Fencing is not just a functional item, but an asset in its own right. A trellis makes a striking support for climbing plants, including wisteria, clematis and roses, while picket fences can mark off areas but still allow plants to grow between the panels. We supply heavy duty trellis, picket panels and a variety of lap panels.
Light Works
Like patios and decking, garden lighting will enable you to get more use out of your outdoor space. Targeted lighting can spectacularly highlight individual plants, or cover whole areas like patios, so you can eat out later in the evening. You can choose between floodlights, spotlights, garden wall lights and even deck lighting. They are all usually controllable from inside the house and have the beneficial side-effect of offering extra security too.
The Power of Water Features
There are a wide range of water features on the market, from fish ponds to spectacular fountains and waterfalls. Water features can add another point of interest to the garden and attract additional wildlife. Water lilies and other water plants can also enhance a pond. Letting the light play on a fountain or water feature will ensure your garden still looks stunning well into the evening.
Madingley Mulch can offer a wide range of products to make your garden look glorious. We supply decorative stones or cobbles, barks and mulches, paving slabs and fencing and offer delivery to customers in Essex, Suffolk, Hertfordshire and Bedfordshire from our base in Cambridge. Free delivery applies on all orders within a 15-mile radius, and there is a £20 charge on deliveries within 24.5 miles. We run a regular delivery service to destinations including Ely, Newmarket and Haverhill. Click on the link for all our products and prices.
---
Back to blog