Top Tips on Creating a Japanese Garden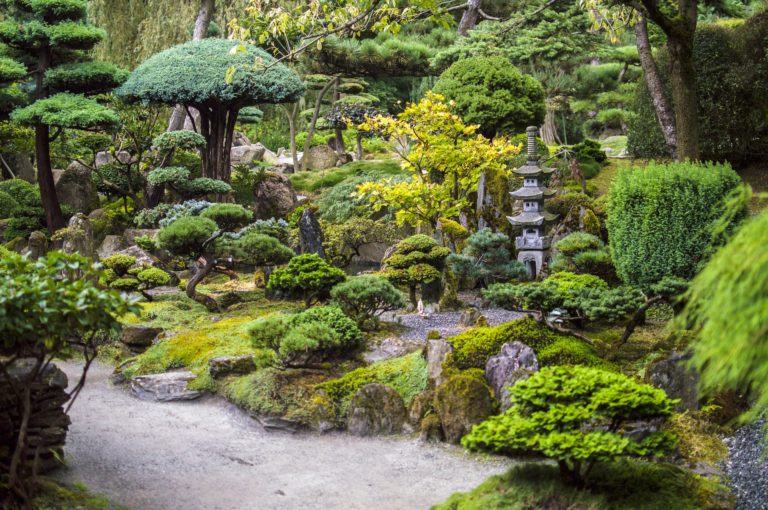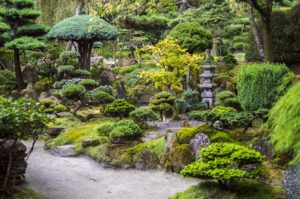 Japanese-style gardens have become increasingly popular in the UK. With their focus on the integrated design and simplicity, they offer a stark contrast to the flower-packed traditional English equivalent.
Here Madingley Mulch, who supply decorative stones and other outdoor gardening products to customers across Essex, Suffolk and Cambridgeshire, provide some top tips on how to bring a flavour of the Orient into your garden – and you don't need to break the bank to do it.
Keep Plants Simple
Colour isn't a priority in Japanese gardens, so you don't need to spend a lot on plants with vivid flowers. Common varieties of wisteria, hydrangeas, irises and peonies can all be used in moderation to provide colour all year round. If possible, plant odd numbers of each species as this will help create an asymmetrical look. One of the key drivers of any oriental garden is that it should imitate nature wherever possible, so avoid rigidly shaped flower beds and straight lines.
If you have space, flowering cherries and magnolia trees will provide your garden with plenty of shade and fragrance. Adopting a low management approach will mean you don't have to spend hours and hours maintaining your new creation.
Make Good Use of Gravel and Decorative Stones…
Many Japanese gardens include water features, such as fountains, ponds, bowls or even waterfalls. Oriental culture believes that the sound of running water has an extremely soothing effect on the mind, helping you to use your garden as a place of quiet meditation.
However, if you don't have the space or the money to splash out on this type of garden design element, then consider laying down some decorative stones or gravel instead to simulate the appearance of water. The Japanese call this a 'dry garden'.
…and Pathways Too
The Japanese also have a long tradition of creating 'stroll gardens' which make extensive use of paths and bridges. This version was originally created by wealthy aristocrats who wanted to make sure that visitors could appreciate the full beauty of their garden from different perspectives.
However, it is simple enough to introduce this key element into your own space. To follow the traditions, your pathway could take the form of a simple loop around a pond or water feature, or it can consist of a network of stepping stones, wide paving or a gravel path.
Everyone's Cup of Tea
Another variety of Japanese garden is the 'tea garden'. Oriental tradition dictated that homeowners should be able to enjoy a cup of tea in their garden, so a small building with an upturned roof was created for that very purpose. It also protects the owner from the heat of the day or a sudden downpour. Your teahouse doesn't have to be too intricate – any wooden structure with beams and a roof will be ideal.
How Madingley Mulch Can Help You Build a Japanese Garden
Madingley Mulch has all the outdoor gardening supplies you need to help you create a little bit of the Orient in your back garden. If you need to create a new garden path or simulate a water feature, we can supply a wide variety of decorative stones to customers in Essex and Suffolk, as well as our home county of Cambridgeshire. These include 10 and 20mm gravel, pebbles, cobbles (between 20mm and 150mm) and paving slabs, which can be used for stylish patios as well as garden paths.
To find out more about what we stock in our online shop, simply click here. If you have a bulk order, we offer free delivery within 15 miles of our base on the edge of Cambridge. If you live between 15 and 24.5 miles away a standard charge of £20 applies.
We can arrange deliveries further afield as well. Among the places we deliver to regularly are Huntingdon, Royston, Ely, Saffron Walden and Newmarket. However, due to the current high demand for our products, it may take around two weeks for us to fulfil your order.
---
Back to blog