Unusual Vegetables You Can Grow in Your Garden
A recent shortage of vegetables on our supermarket shelves, caused by extreme weather in the Mediterranean, highlighted why there has never been a better time to think about growing your own. This does not necessarily mean just having your cabbage patch or planting potatoes, because our climate can accommodate a range of weird and wonderful veg.
Cambridge-based Madingley Mulch, one of the leading suppliers of soil conditioners in Essex, Suffolk and Hertfordshire as well as Cambridgeshire, can provide you with a whole range of gardening products and helpful advice if you want to go green – but in a slightly different way. Here are half a dozen of the more unusual veg you probably never even thought you could grow.
New Zealand Yam
These were once thought of as the successor to the potato. They should be planted in April and harvested from October to December. You should plant them in pots of compost on a windowsill and move them to a sunny site in your garden after the frosts have passed. The white to lemon-yellow flesh has a smooth, silky texture with a nutty taste.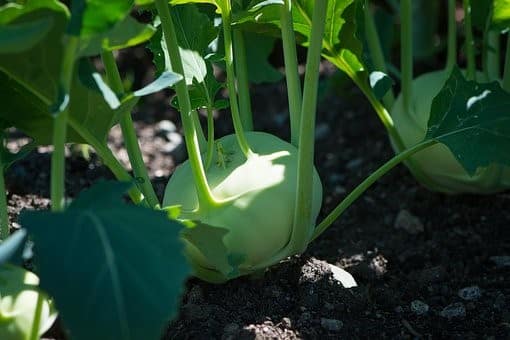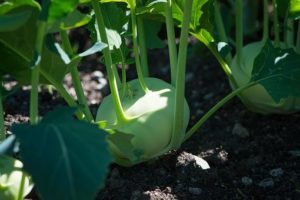 Kohlrabi
This is sometimes referred to as 'kohl rabi'. It is an oddly-shaped plant which has a delicious smell and nutty flavour, and can be eaten raw as well as cooked. A member of the brassica family of plants, which also includes the cabbage and mustard plants, the kohlrabi copes better with a drought than most of them. Green varieties are sown from mid spring to mid-summer for summer crops; hardier, purple varieties are sown from mid-summer for autumn and winter crops.
Purple Sprouting Broccoli
Once cooked, this plant does go back to broccoli's typical green colour; but it is juicier and tastier than the usual calabrese broccoli. These plants will need a long growing time, but your patience could be rewarded, as they will give you plenty of broccoli spears throughout the winter and early spring months when nothing else is growing in your vegetable patch.
Spent mushroom compost is useful for all vegetable gardens in Suffolk, Essex, Cambridgeshire and across the region, as it increases the alkalinity of the soil, but is particularly valuable in the case of broccoli and kohlrabi. This is because the compost's ingredients, which include composted straw and animal manure, prevent the onset of club root, which can stunt the growth of these particular vegetables.
Achocha
This herbaceous vine is grown for its edible mature fruit, which is mainly used as a vegetable. Its alternative names are kaywa or achuqcha; one of the more common varieties is simply known as 'Fat Baby'. It has green pods and tastes like a combination of cucumber and green bell pepper. It can be grown from seed like beans – sown directly into the soil once the danger of frost has passed, or started indoors in pots and later planted out. It is suitable as an alternative to peppers in stir-fry dishes.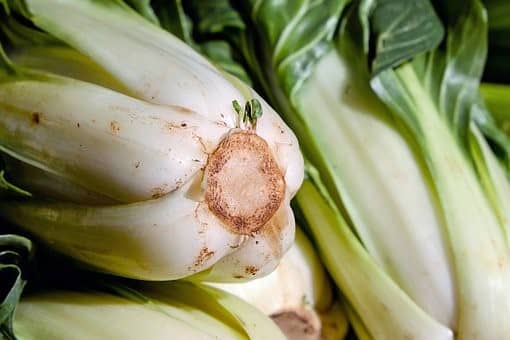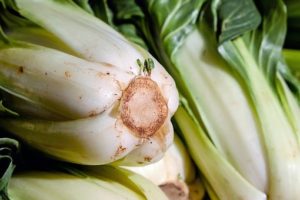 Chard
With its brightly coloured leaf stalks, chard is particularly suitable for gardeners who like ornamental vegetables. It is similar to spinach, but easier to grow, as it is less likely to go to seed in dry weather and one sowing produces a crop that lasts for several months. The seeds can be planted from April onwards, either in a prepared bed or a tray. The leaves can be used as an alternative to spinach, while the stalks are suitable for soups and stocks.
Chicory
This is best planted in an open, sunny site, although some varieties will tolerate a degree of shade. You have a choice of three types of chicory: forcing, which is grown for its plump leafy heads or 'chicons' when blanched; red chicory or radicchio, which, as the name suggests, turn red; and non-forcing or sugar loaf types that produce large-hearted lettuce-like heads for autumn harvest. It is often used as a bitter flavouring to autumn and spring salads. Most people add tomatoes or some sort sweet dressing to reduce bitterness. The time to harvest will depend on which type you grow.
If you're planning a vegetable patch and searching for soil conditioners, compost and other garden products and tools in Essex, Suffolk, Cambridgeshire or Hertfordshire, Madingley Mulch has a wide range to choose from. We deliver to Royston, Saffron Walden and Cambridge and many other towns and villages in the region. Follow the link above to find out more.
---
Back to blog