Which Plants Do Best in Different Types of Soil?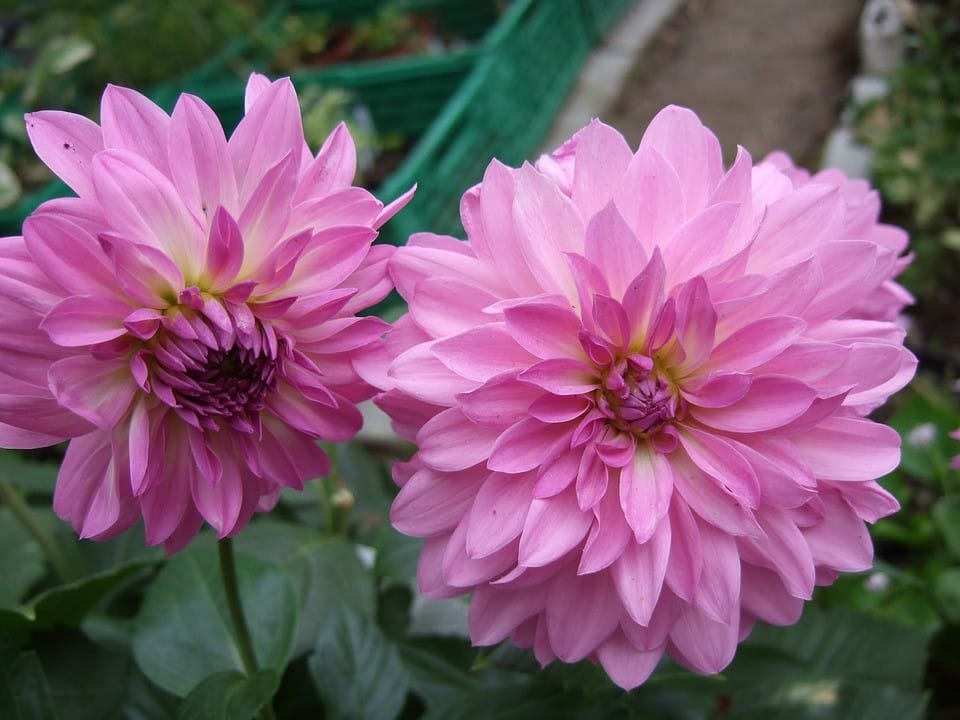 Gardeners in Cambridge, Suffolk and across East Anglia successfully grow a wide range of different crops, from fruit and vegetables to all kinds of flowers. But sometimes you might find that a particular crop is struggling, and wonder if you need to try soil conditioners or compost, or buy a different type of topsoil. So how do you go about finding out which type of soil is best for your garden?
Madingley Mulch stocks various different types of quality garden topsoil, as well as soil improver and our own specially-produced soil mixes which contain conditioners. Any of these can improve the condition of your soil and restore its quality and level of nutrients. Here we look at which type of soil is best for different plants.
 Black Fen Soil – This peat-based blend is Madingley Mulch's best-selling variety of topsoil, and is a local product only available to gardeners in the Cambridge area. Its richness in nutrients means it is suitable for growing vegetables, including carrots, celery, radishes and most root vegetables. This screened soil is also an ideal choice for hanging baskets, which need a nutritious soil. Black Fen Soil can be added to existing soil to improve the quality and is also suitable for growing grass, so it is often chosen as a base for both turf and lawns grown from seed.
Loam Soil – This soil type is perfect for growing most flowers and plants, thanks to its good natural drainage, and is also a popular choice for some fruits and vegetables. Plants that do well in this type of soil include Wisteria, Dahlias (pictured), Delphiniums and Lilies, as well as herbs including basil and chives. Vegetables which grow above ground, such as peppers and cucumbers, also do well in a loam soil, as do fruit trees including apples and pears.
Denise's Delight – This is our own specialist blend of soil and is made up of a mix of Black Fen Soil and rich soil conditioner. The organic material included in this soil includes horse manure which has been well rotted, together with wood shavings, plant matter and humus. Its rich composition means it can be used to improve your soil and is also ideal for raised beds, whether these are being used to grow vegetables, soft fruit or flowers. Crops which will flourish in this soil blend range from potatoes to roses and shrubs planted in flowerbeds. Geraniums, Irises and Helenium are among the many flowers which this blend suits, together with Japanese Anemones, which are known for their beautiful pink and white flowers lasting from August right through to October.
Soil/Sand Mix – A sandy blend of soil is ideal as a base for grass, because it doesn't get too wet. Other plants which will do well in this kind of soil include many trees, conifers and other evergreens. Shrubs also like a well-drained soil, including Buddleia, popular because of its ability to attract butterflies to the garden, and English lavender varieties. Poppies also prefer sandy soil because of its good drainage, while Cleome, nicknamed American spider flowers, are a more unusual variety which likes this type of soil. Soils in East Anglia often tend to have a high clay content, so using a soil/sand mix can lighten the composition for areas where you want to grow these types of plant.
In addition to these specialist types of soil, we also stock brown soil, a heavy grade garden soil which can be used for filling in larger patches within the garden; for instance if you are getting rid of an old pond or have a gap where a tree has been removed.
We also sell a selection of soil conditioners, including Tony's Tonic, which is made to our own recipe from a mix of thoroughly-rotted horse manure and wood shavings and is suitable for growing roses. Other products we stock include lawn dressing, which will feed your grass, spent mushroom compost, ideal for root crops, and horticultural grit to break up clay soil.
Soil Conditioners Suffolk – Follow the link to see Madingley Mulch's range of topsoil and soil improver products, available from us in Cambridge for gardeners in the surrounding area.
---
Back to blog