7 Garden Tidy-up Jobs for Autumn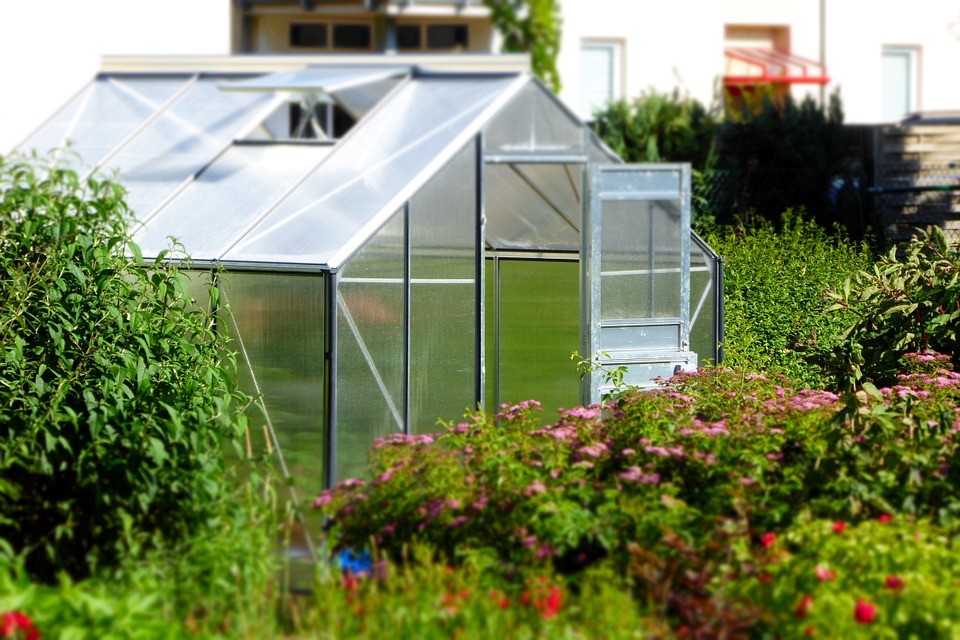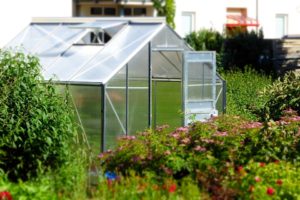 October is the perfect month to start garden related cleaning, clearing and maintenance jobs that you haven't had time to do over the summer. As 'out of sight means out of mind,' some parts of the garden – including sheds and greenhouses – are often neglected when it comes to keeping your outdoors in order. So, here is a checklist of garden tidy-up jobs that are ideal for cooler weather, by Madingley Mulch, bark mulch suppliers to customers in Hertfordshire, Cambridgeshire, Essex, Suffolk and Bedfordshire.
The Greenhouse – Autumn is the time to turn your attention to your greenhouse so you can nurture any plants inside. If you have a spare weekend, try to empty out your greenhouse and get rid of anything that you don't need, such as broken pots or dead plants. Next, give your greenhouse a good scrub inside and out. This will maximise the light filtering in through the windows to benefit plants that you are growing through the winter, such as herbs or alpines.
The Shed – It is easy for the contents of your shed to become chaotic over the spring and summer months, as frequently used tools don't always get put back in the right place. If your shed is in a complete jumble, you might want to clear it out completely so you can give the interior a thorough tidy. One tip is to take a trip to your local DIY store and invest in hanging hooks for larger tools, such as rakes and spades, and place storage boxes on shelving to keep smaller tools in one place. This will leave the floor clear for your wheelbarrow, lawnmower, children's toys and garden furniture.
The Tools – Organising your shed gives you an opportunity to check your garden tools and get them sharpened or repaired ready for next year. You can either do this yourself, or there are some companies that will do this for you. If you need to replace any garden tools, we sell high quality Spear & Jackson Tools at Madingley Mulch – just click here to view. October is also the ideal month to get your lawnmower serviced as it will save you time in spring.
The Pond – Another key job in autumn is to turn your attention to the pond. This is because fish are less active in the colder months as their metabolism starts to slow down. You can stop leaves falling into the pond by covering the water with netting (as decaying leaves will affect the water quality). Another way to keep your pond looking its best is to remove any dying plants from the water before they start to decompose.
The Lawn – If you have any deciduous trees in and around your garden, you'll frequently need to rake leaves off your lawn. If your garden is in its infancy, however, the autumn months provide the best temperatures to lay turf (i.e. not too hot or cold). At Madingley Mulch we sell quality turf… and you can have a lawn that is ready to walk on in as little as two weeks!
The Patio – A patio that is full of moss, weeds and muck can spoil the look of your garden, and although it might not be top of your to do list, it is worth addressing. Set aside some time, if you can, to give your patio a good scrub with a broom and soapy water to shift any surface dirt. Pull up any weeds by hand, or remove them with weedkiller, such as Roundup Weed Killer that you can buy through Madingley Mulch. If you have plans to build a new patio, we sell a full range of paving slabs to suit any style of garden.
The Fence – As autumn is a more relaxed time for gardeners, this is the season to turn your attention to your fencing and to replace any broken panels. We sell a fantastic range of high quality fencing, including picket panels, professional lap panels, ultimate lap panels and trellis. We also sell everything you need to build a new boundary including concrete mix and fence posts. Just click on the link above to buy.
The Soil – Mulch doesn't just neaten the look of your garden, but it also protects your plants. Laying mulch in autumn will help protect the roots of plants during winter and should be laid at least 2 inches thick on damp or moist soil.  As bark mulch suppliers, we deliver bulk bags to customers in Hertfordshire, Suffolk, Essex, Cambridgeshire and Bedfordshire.
---
Back to blog