A Beginner's Guide to Growing Vegetables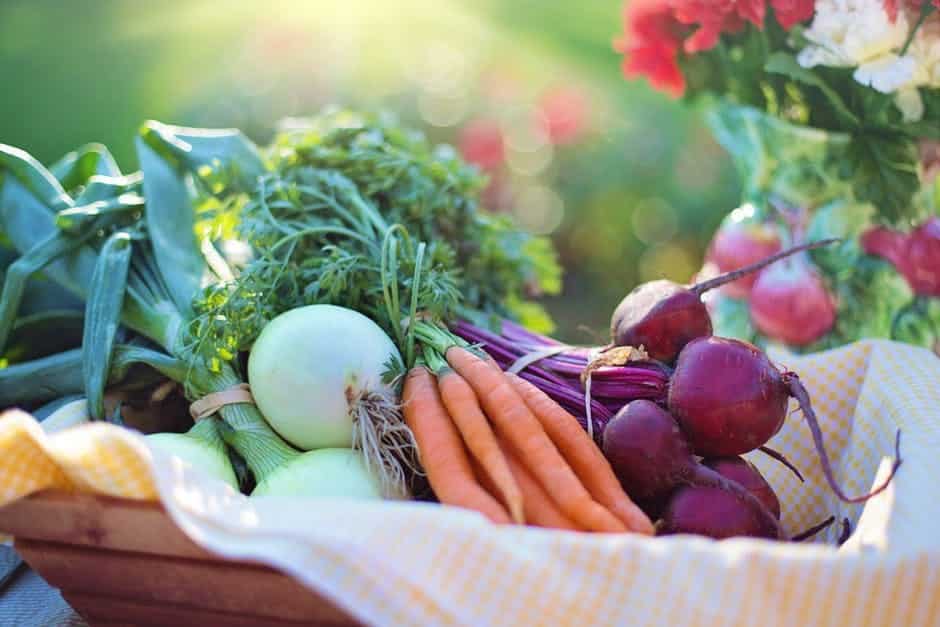 One of the most satisfying experiences for any gardener is being able to grow and eat your own vegetables. This can give you a real sense of achievement and also cuts the size of your grocery bill.
If you are growing your own for the first time, Madingley Mulch has compiled this guide to help fill your dinner plates with your own fresh, tasty produce. We are suppliers of bark much, soil conditioners and other products which will help you to grow great vegetables, all ideal to enhance the soil types in Suffolk, Cambridgeshire, Essex and Hertfordshire.
The Best Location
Most vegetables prefer a bed with plenty of sun, so try to pick an area of your garden which is south-facing. However, you will still get decent crops of some types of vegetables, such as lettuce and spinach, in shady areas.
You should also steer clear of areas which are exposed to the wind; cucumbers and tomatoes in particular like plenty of protection. If planting in a more exposed area is unavoidable, consider putting in fencing panels or wind breaks. It is also a good idea to plant your vegetables well away from any large trees and hedges, as these can deprive them of valuable moisture as well as sunlight.
Preparing the Ground
If you are digging out a patch for the first time, spend plenty of time clearing out the weeds. Japanese knotweed, ground elder and bindweed are among the likeliest types to appear in UK gardens.
Where your new area is going to replace a patch of grass, then dig out the turf and stack it upside down; this way it will eventually compost into topsoil, which can then be recycled a few months later.
Adding manure, mulch or compost to the earth in any vegetable plot is a good idea; it gives more substance to light soils, while heavier earth with plenty of clay drains much better. If you are looking to enrich your soil, try Denise's Delight, our exclusive product which contains Black Fen soil, horse manure, wood shavings and plant nutrients, giving it all the advantages of both soil and compost.
The Best Vegetables to Try
Salad leaves like lettuce, rocket and spinach are easy to grow and bring quick results. They are best sown in stages, so you don't end up with more than you can eat. Radishes are also straightforward to grow and can be cultivated in pots as well as in the ground.
If you want to grow vegetables which require very little maintenance, then consider planting onion sets. These are baby onions which need only a little watering in dry spells. Rhubarb also needs very little ongoing care and attention and hardy varieties can be planted in the autumn and winter months. Broad and runner beans are also easy to cultivate, but you will need to create a frame of wire or bamboo canes for them to grow up.
Keeping Weeds at Bay
It is a good idea to lay sheets of clear plastic on the ground for a couple of weeks in late spring. This encourages any weed seeds in the earth to germinate. Once you remove the sheet, they can easily be removed by hand. It also warms the soil, meaning you can plant any seeds earlier in the year.
A carpet of mulch will also help to suppress weed growth. At Madingley Mulch we are expert bark mulch suppliers, and we supply other mulches such as rustic mulch, pathway chips and decorative mulch, to help keep weeds down and improve the look of your garden at the same time. Other products to prevent weeds taking hold include Groundtex weed suppressing membranes and Roundup weedkiller,
Madingley Mulch can also supply a comprehensive selection of other gardening products, including decorative stones, turf, paving slabs and fencing panels to gardeners in Suffolk, Cambridgeshire, Essex and Hertfordshire. Click here to browse our product range.
All orders can be delivered free to addresses within 15 miles of our base on the outskirts of Cambridge, and there is a standard £20 charge to all addresses within 24.5 miles. Towns and villages which we offer a regular delivery service to include Comberton, Coton, Hardwick, Ely, Newmarket and Cambridge.
---
Back to blog