How Can You Turn Your Garden into a Winter Wonderland?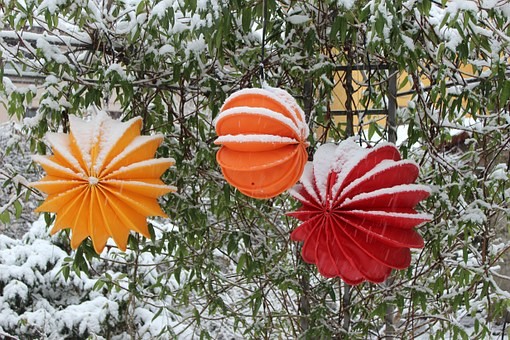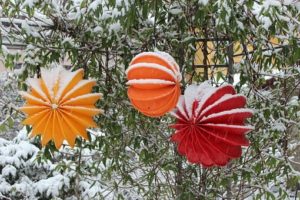 If you're a keen gardener, winter can seem like one of the year's saddest seasons. Bare trees, frozen earth and hibernating plants can make a garden look drab and lifeless, especially if you've planned your planting around summer flowers. However, with some advice from garden mulch suppliers Madingley Mulch, you don't have to suffer through winter without any colour to cheer up your Essex, Cambridgeshire or Suffolk garden. With a bit of planning and a touch of imagination, you can breathe life into your garden even in the coldest, darkest months of the year.
To help you achieve the cold weather look you want, here are some top tips for how to bring a touch of sunshine to your outside space when the mercury plunges. These ideas will help brighten up your home's exterior until spring rolls round again. You can also give a festive touch to your garden during December, and we have a great range of Christmas trees at the Madingley Mulch shop.
Winter Colour
The most natural way to introduce colour to your winter garden is to plant bright, bold flowers and shrubs around the space. Add a festive splash of red to your planting scheme with beautiful Heavenly Bamboo or striking Scarlet Willow. Or, if you have a wooded area, plant some Red-barked Dogwood. Unremarkable in the summer months, this stylish plant comes into its own when its leaves fall and the bright red of its new stalks is revealed.
For a lush, summery look, opt for some fragrant herbs and shrubs like rosemary, lavender, thyme, sage and juniper. Not only will these plants help your garden to smell wonderful, but you can also use them to add flavour to your festive cooking this winter. If you need to improve the soil in your Essex garden ready for planting, or want to keep weeds to a minimum around your new evergreen additions, as garden mulch suppliers we will be able to provide you with bark mulch for your outside space.
Conifers
Conifers are fantastic for bringing winter colour to your outdoor space. If your garden is bijou or you don't want to block out light to your home, slow growing conifers like Berrima Gold, Minima Aurea and Nana are ideal. Alternatively, opt for classic conifers like Norway Spruce or Rheingold to add a sculptural element to your landscaping.
If you don't want to wait years for your conifers to grow to size, you can invest in potted plants and create instant impact. Place potted conifers in rows alongside your garden path or on your patio to enhance your outdoor area and emphasise its features.
Hard Landscaping
Hard landscaping is a very effective way to brighten up an outside space. Painted fencing panels can bring colour to your garden year round, while a new garden path or patio can help to add character and definition to your lawn. If you are going to install a new path or patio, opt for bright materials like Indian paving slabs, red granite stone chippings or Staffordshire pink pebbles to really brighten up the space.
A Touch of Christmas
Christmas is a great excuse to add colour and sparkle to your garden. Festive lights, holly garlands and decorated trees will all help to fill your garden with Christmas cheer and brighten up your home's exterior. For a longer-term solution, plant a few holly bushes or conifers in your back or front garden. Then you can use spotlights, string lights or solar lights to turn them into features when the holiday season rolls around.
To start planning your winter garden makeover, explore the choice of products on the Madingley Mulch site . We are based in Cambridge and supply customers in areas including Essex, Suffolk and Hertfordshire. Or why not visit our shop to choose from our Christmas trees and other products?
---
Back to blog