How to Create the Perfect Patio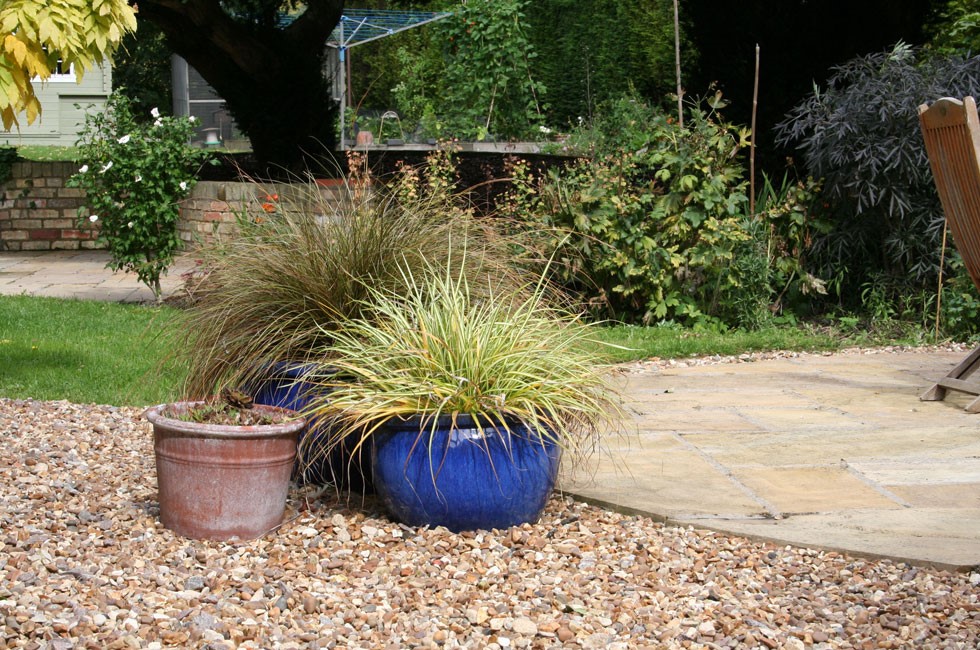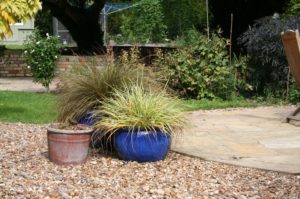 With warm weather continuing, now is a great time to take advantage of the sun's rays and think about re-designing your garden to create a beautiful patio area. Whether you have excellent DIY skills or would rather employ a professional for the job, we have a fantastic range of paving slabs to create any style of patio, from traditional to modern. Our products include premier riven slabs, textured paving, courtyard slabs and Indian paving and can be delivered, along with associated products, to customers in Bedfordshire, Suffolk, Essex or Cambridgeshire. Most of our paving stones come in a variety of colours and sizes, so you can easily find what you need direct from our store at Madingley Mulch.
The History of the Patio
Patios have been around as far back as ancient times, and indeed the word 'patio' stems from the Latin word 'patere' which means to lie open (to the elements). It was a feature of affluent Roman homes, where there would be an atrium, or central courtyard, with rooms leading off it. Courtyards later became integrated into Spanish architecture, and there is even an annual Patio Festival in May in Cordorba, Spain, where cash prizes can be won for the most striking patio. Nowadays, a patio is regarded as a paved area, usually close to the house, which can be used for al-fresco dining, or simply as a space to sit and relax on warmer days.
Where to Site Your Patio
For anyone redesigning their garden to incorporate a patio, the first thing to think about is where to site your paved area. The majority of UK patios are at the back of the house to ensure privacy, but there are some pretty cottages in East Anglia with limited outdoor space that have a small paved area at the front of their property (particularly in seaside towns or villages). If you like the idea of making the most of the sun, ideally the patio should be south facing, but it really depends on the type of garden you have and what you intend to use your patio for.
In Britain, patios are mainly used as an extension of the house, and will often feature a chair and table set, and sometimes a built-in barbecue. If this is how you intend to use your patio, the ideal place to site it would be close to the house, with easy access via sliding doors to the kitchen or dining room so you can quickly take food to and from the table. Placing an umbrella in the centre of a picnic table might provide enough shade to ensure all family members are comfortable as they dine.
Alternatively, a patio can be used as an outdoor retreat, a space for relaxation. This gives you more scope about where to position your patio. You may want to make it the main feature of your garden, with a pathway leading to steps up to a shaped raised or sunken area, such as a curved or circular patio. As patios can be sun-traps, you may want to build a wooden cover, or simply have a bench under an archway or pergola to keep out the sun's rays.
Old Style Patios
For traditional gardens that are designed to evoke the feeling of bygone years, old grey courtyard paving  is the ideal solution. It is an excellent choice for courtyard style gardens, particularly those with features such as fountains or wells, and can be decorated with planters or pots adorned with flowers. Just add a few chairs and a table, and a patio heater, and you have the perfect space to relax in all year round. Our courtyard paving is available in two sizes: 300mm x 300mm or 450mm x 450 mm, and also in 7.2sq metre packs with a dozen 600mm x 600mm slabs and 16, 600mm x 300mm paving stones.
Rustic Patios
Rutland Oakham is the perfect choice for cottage style gardens. Rustic patios surrounded by natural fencing and featuring climbing plants look stunning and make the space appear larger than it really is. By adding well-chosen lighting, you will be able make the most of the space long into the evening. We sell Rutland Oakham in two colours and 4 sizes: autumn gold and mellow stone in sizes 300mm x 300mm, 450mm x 450mm, 600mm x 300mm, 600mm x 600mm. You can also buy Rutland Oakham in a circle design to create a garden feature.
Family-Friendly Patios
If you are looking for a patio that best suits the East Anglian climate, Indian Paving is ideal as it is relatively slip resistant, so it can be used all year round. For this reason it is a great choice for families with young children, who like to play outside with their toys whatever the weather. Indian sandstone also comes in a variety of colours to complement all types of housing designs or create subtle contrasts. We sell 15.25 square metre packs in four colours: Raj, camel, mint and grey.
Modern Patios
For a contemporary look to your outdoor space, Textured Paving  is a great choice. It's also another non slip solution for family homes, and is available in natural, yellow, and dark grey, and in sizes 450mm x 450mm.  Add a feature barbecue, modern garden furniture, and a shaded area, and you have the ideal outdoor space for relaxation and dining. If you are keen to create a modern patio quickly, however, Premier Riven Slabs are a great low cost option and are available in one size (450mm x 450 mm) and in four different colour options: natural, stone, red and dark grey.
We deliver a full range of garden patio products including paving, sand and cement, which we can deliver to homes within a 15 mile radius of Madingley Mulch, just outside Cambridge.
---
Back to blog