How to Make Your Driveway Greener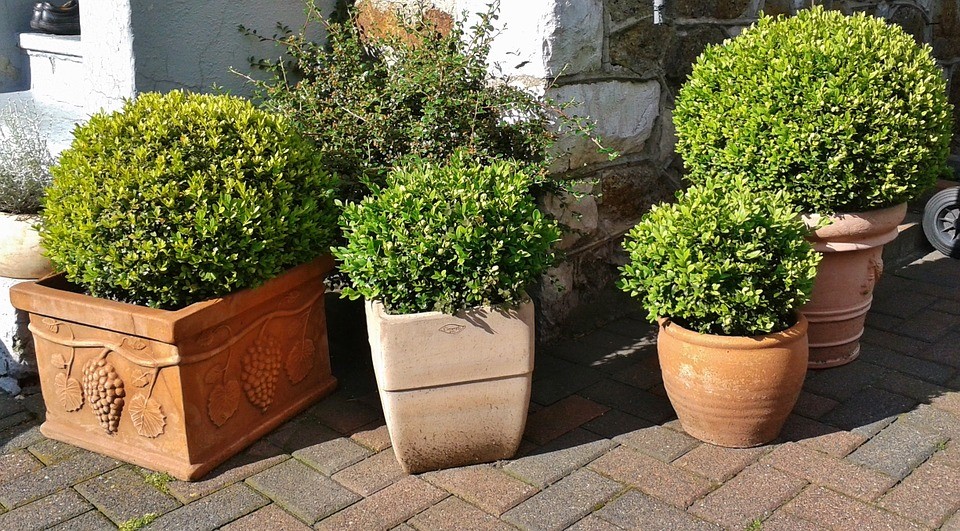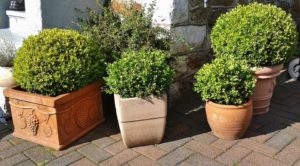 Having a green driveway is not only good for your garden, but for the environment as well; studies have suggested that hard paving over drives has caused as much as £3billion worth of flood damage in the UK per year, as the rainwater cannot soak away naturally.
Madingley Mulch, who offer gravel delivery to customers in East Anglia, including Hertfordshire, Essex and Suffolk as well as our home county of Cambridgeshire, have come up with these key ways of making your driveway a vibrant and integral part of the rest of your garden.
Add Some Raised Beds
To create a greener driveway, you can add raised beds along either side of the drive or on the driveway itself (down the middle section that isn't driven over). Alpines and herbaceous perennials should do well in these, provided they get enough rainfall.
To make the driveway area truly sustainable, try growing vegetables in the raised beds. Root vegetables, leafy greens, tomatoes and onions will all benefit from soil which can be tailored to the needs of your individual vegetables. While you probably won't be able to survive solely off these vegetables, if you put the work in, it will definitely help to supplement your weekly food shop.
Growing in Gravel
Another alternative to raised beds is to fill in the drive – apart from the paved tracks – with gravel as a huge number of attractive plants will grow happily in this. Forget-me-nots and Californian poppies will both self-sow prolifically, which is important in driveways with a high footfall. If you are worried about unwanted plants growing through, then you can lay down one of our weed-suppressing membranes.
Creeping thyme can cope with being stepped on occasionally and also has a very pleasant scent and colourful pink flowers. Sedum is also a great choice for driveways because it will flourish in poorer-quality earth.
Make Full Use of Fences and Potted Plants
Fences and trellises alongside driveways can often be used for climbing plants – although make sure you have enough room to open the car doors when you want to get out, to avoid damage to both vehicle and plant.
Wisteria and clematis are best to grow up fences and walls rather than ivy or holly, which is highly invasive and will grow just about everywhere, including on other large host plants, trees and other places you don't want it to.
You can also make good use of potted plants, again making sure you put them well clear of where your car or vehicle will go. If your driveway is in the front garden, then you could use it to bring vibrant colours for every season; one possible colour scheme could be violas for winter, tulips in spring, alliums in summer and agapanthus for the autumn.
Stones and Gravels
We supply a wide range of decorative stones and gravels. Our 20mm white gravel is our most popular and is frequently used on driveways, but the 20mm gold gravel is also in high demand.
As well as gravel and stone chippings, we stock a huge range of pebbles and cobbles in various sizes, colours and textures, including our popular Lydd Beach and Scottish pebbles, which are ideal for edging paths and borders.
For a clean, inviting appearance on your driveway, we recommend slate chippings. These are graded in such a way that they will never get stuck in the grip of your tyres, find its way into your house or need regular sweeping and maintenance. The range of slate chippings come in various colours including blue, green and plum, which means it can be well-matched to any colour scheme you opt for.
Slate chippings are also well suited to decorating gardens with other hard landscaping features, such as decking and paving. The chippings act as a form of mulch, suppressing the weeds and their size means they aren't likely to be dug up by cats.
Madingley Mulch supplies a range of outdoor gardening products, including gravel, decorative stones, cobbles and weed-suppressing membranes. Follow the link above to view our current range, or pop in to see us at our base on the edge of Cambridge and our friendly, experienced staff will be happy to offer their advice.
We can offer free gravel delivery to parts of Hertfordshire, Suffolk and Essex; there is no charge on orders for any of our products to all addresses within 15 miles of our base on the edge of Cambridge. For all addresses within 24.5 miles, there is a standard £20 charge, and we can also deliver further afield as well.
---
Back to blog