This Year's Top Garden Trends
This year has seen some exciting trends emerge in garden design. Most of these are easy to incorporate in your own garden – from brightly coloured flower beds, to curved pathways made from natural paving, and vegetable plots for even the smallest of gardens. Here Madingley Mulch, near the Bedfordshire and Suffolk borders, looks at four of this year's popular garden ideas.
The Curved Garden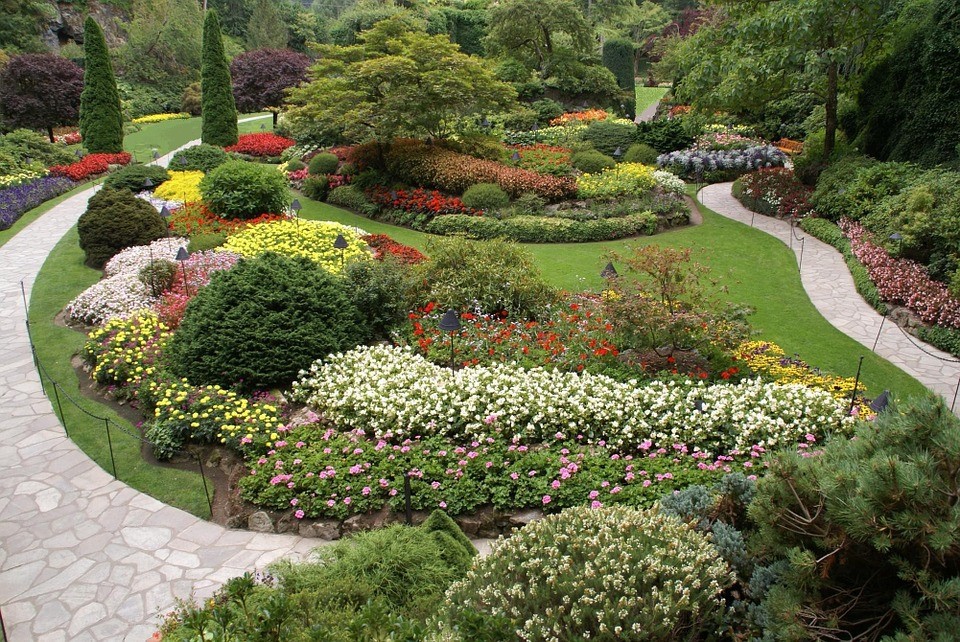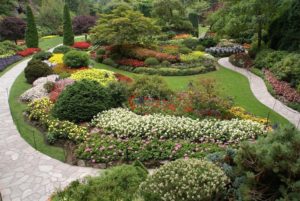 Gone are the days of poker straight garden paths and flower beds. Now curved lawns, twisting pathways, rounded water features and archways are the fashionable way to add interest to your garden. One example of an outdoor space that includes all these ideas is the Butchart Botanical Garden, 4,500 miles away in British Columbia, Canada, which draws one million visitors a year. Of course, your garden might not be on this scale, but you can draw inspiration from the picture above for your own grounds. In the above photo, the curved natural paving and shaped lawns gently draw the eye from one area to the next. There are surprises on every bend, making the outdoor space look even bigger than it really is – something which you can do with your own garden.
One of the ways to take this curved look a step further, while also neatening the edges of your rounded lawns and flower beds, is to use log edging, which you can buy direct from our store in Cambridge.
The Oriental Vegetable Garden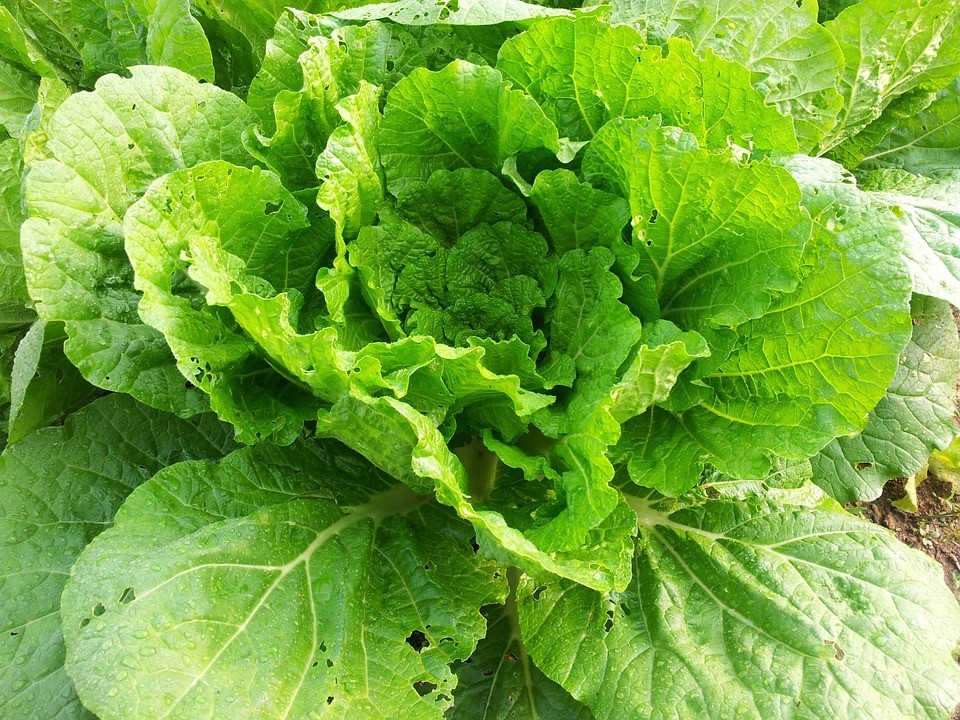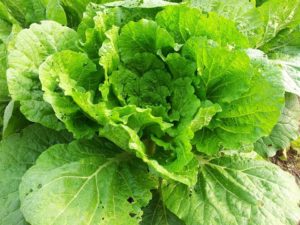 People have long been turning patches of their own land into vegetable or herb gardens. But in recent years – and thanks to chefs such as Jamie Oliver and Hugh Fearnley-Whittingstall – growing your own has had a major revival. Even in the smallest of gardens, green-fingered cooks have set aside, at the very least, a planter, pot or window box to grow vegetables from seed. This year, however, we have seen a surge in interest in growing oriental vegetables such as Chinese cabbage or edamame. There are all sorts of kits you can buy to help you get started.
The Colourful Garden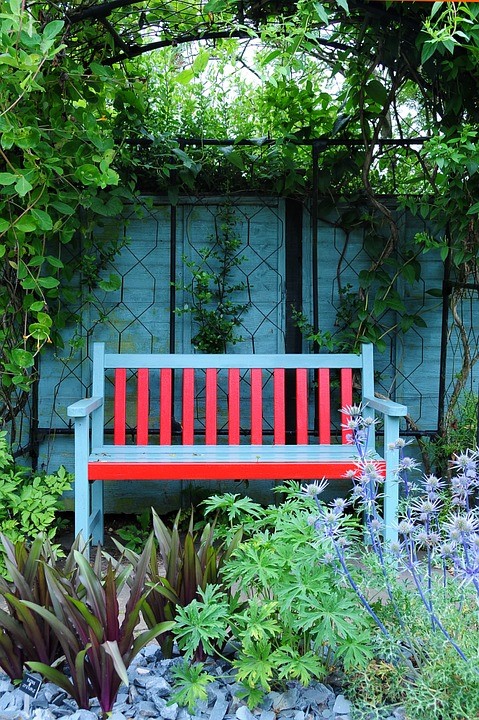 Vibrant, bold gardens have also risen in popularity in East Anglia, with a number of UK gardeners transforming traditional wooden fences and seating with a pop of paint. This year blue and green have led the way as the colours for borders, window boxes, arbours and/or planters, with brightly coloured flowers also getting a look-in. While tulips and dahlias are a great choice for vivid flower beds, you can also add colour to paths and driveways with our decorative slate chippings such as our red granite 20mm chipping.
The Relaxation Garden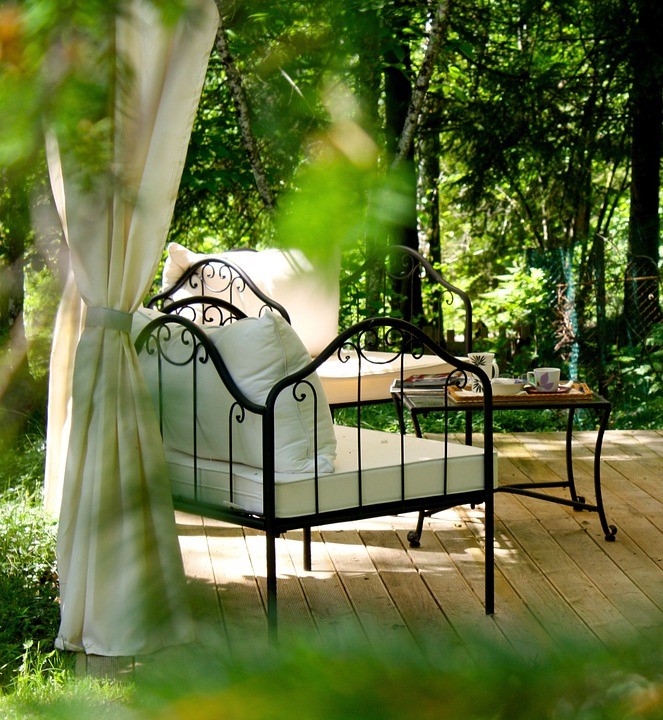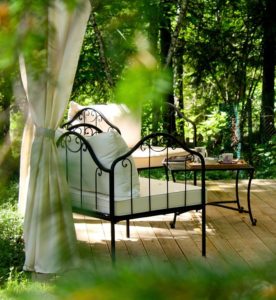 Gardens are increasingly being seen as an extension of the home, and are great way to bring the indoors outside in sunny weather. Love seats, benches in hideaway corners, and garden furniture with soft cushions to sit on are becoming all the rage. People are also taking a leaf from our Mediterranean neighbours and creating designated outdoor dining spots in a shaded area, with a built-in barbecue nearby. It is easy to turn any paved or decked areas into an outdoor entertainment zone.
Madingley Mulch supplies all the garden and landscaping products you need from natural paving to bulk bark, garden tools, compost, mulch, decorative stones, soils, conditioners, fencing and turf. Click on the link above to view our complete range of products and to order from us today. Alternatively, why not visit our shop on Madingley Road, Coton, Cambridge, which is also within easy reach of Bedfordshire and Suffolk?
---
Back to blog