Christmas Trees for Sale from Madingley Mulch
Madingley Mulch will have Christmas trees for sale as usual this year at its Cambridgeshire base.
We will be stocking the traditional Norwegian Spruce variety, and the Nordman Fir, which doesn't drop its needles. For more information on the differences between the two, follow this link. Heights and prices are pictured below.
If you would like to order one, call us on 01954 212144. If you would like your Christmas tree delivered, then there will be a minimum £5 delivery charge.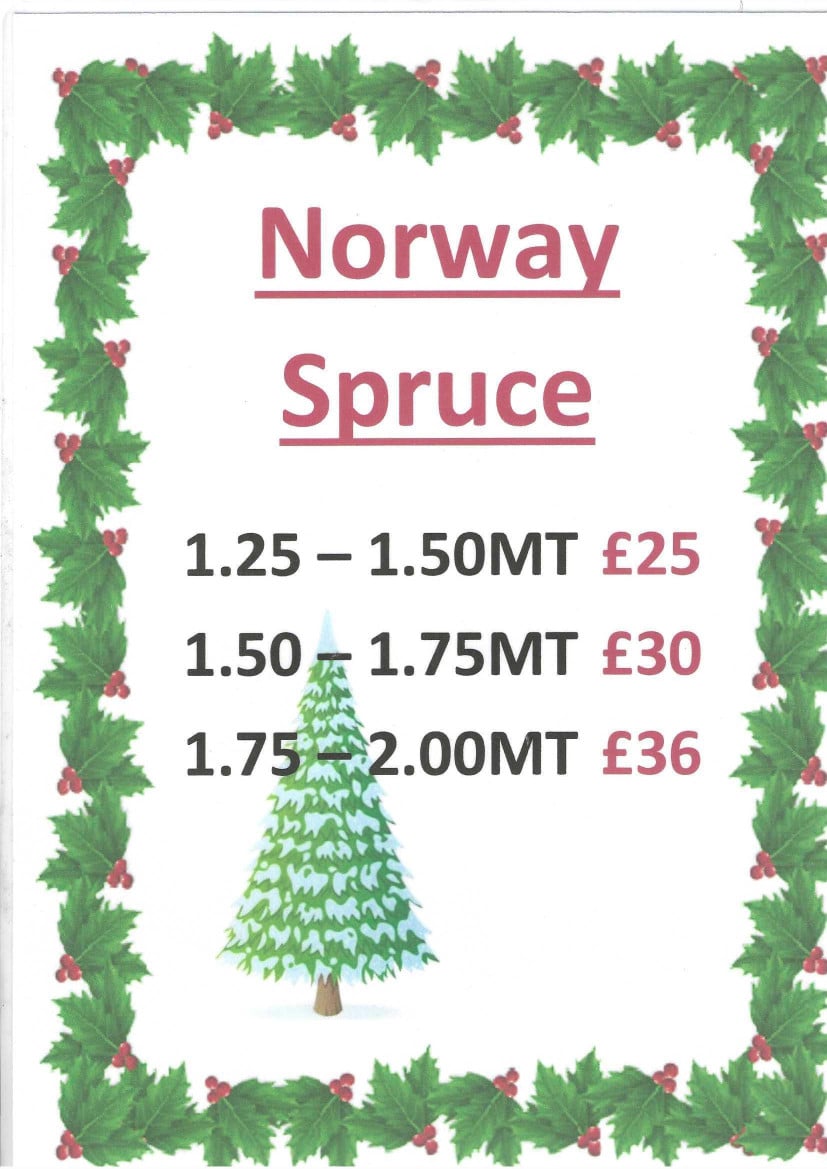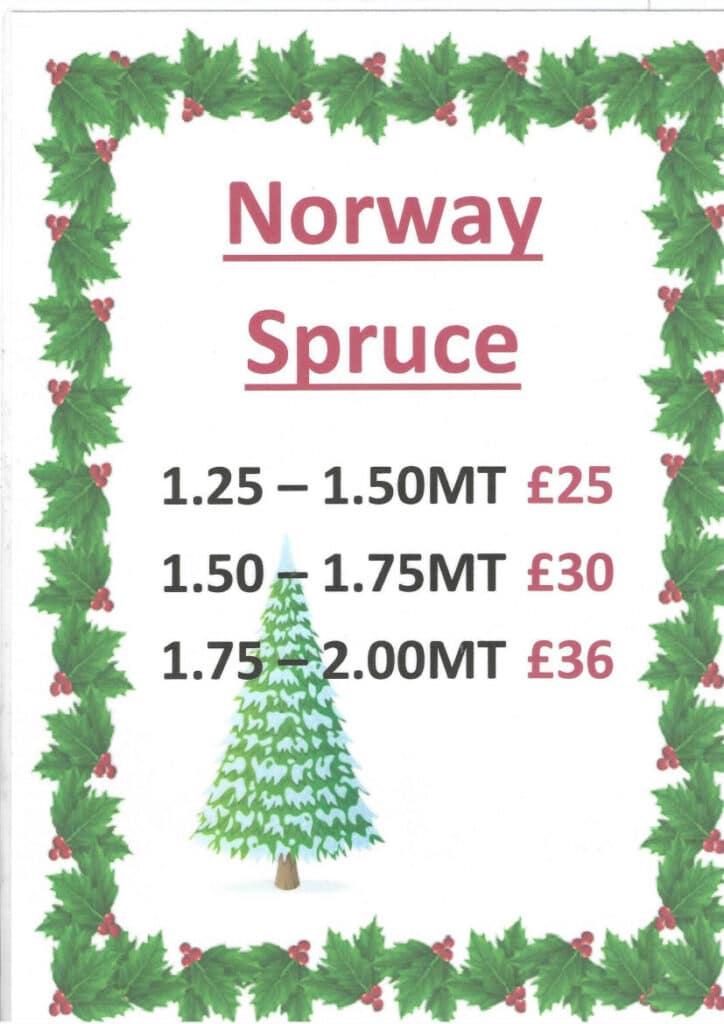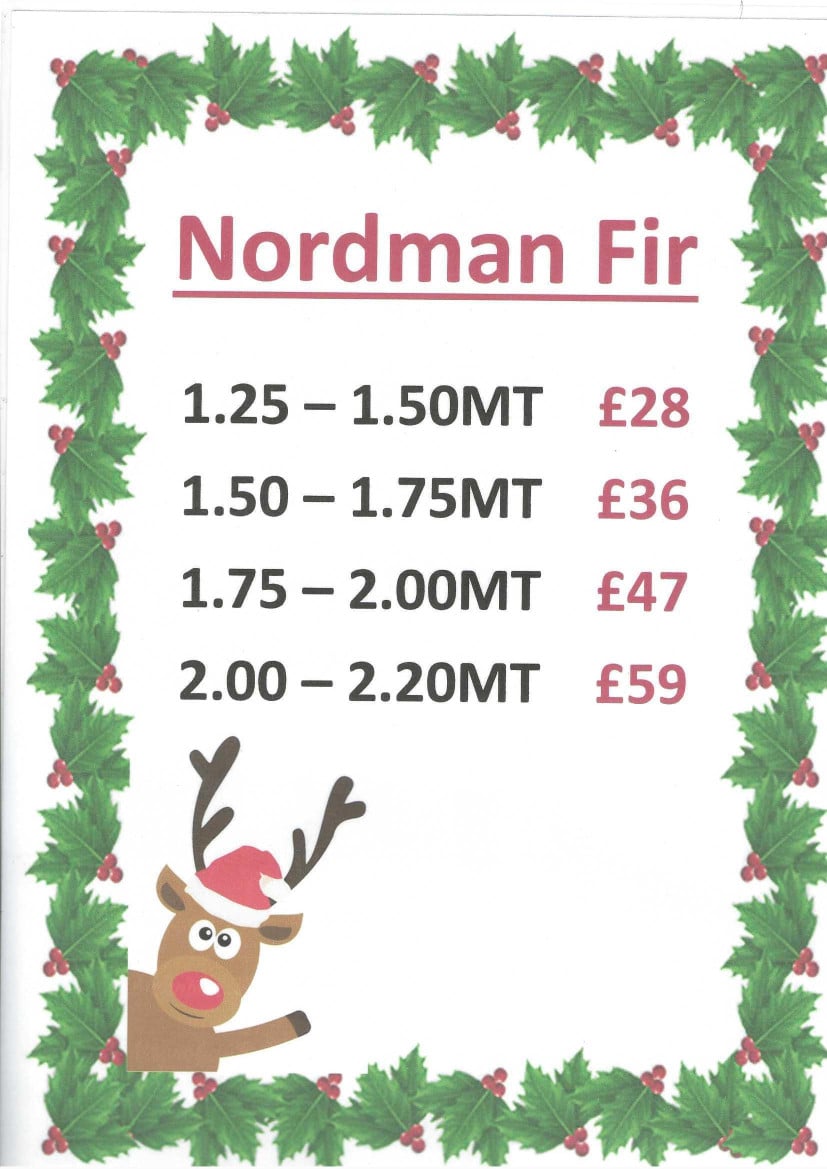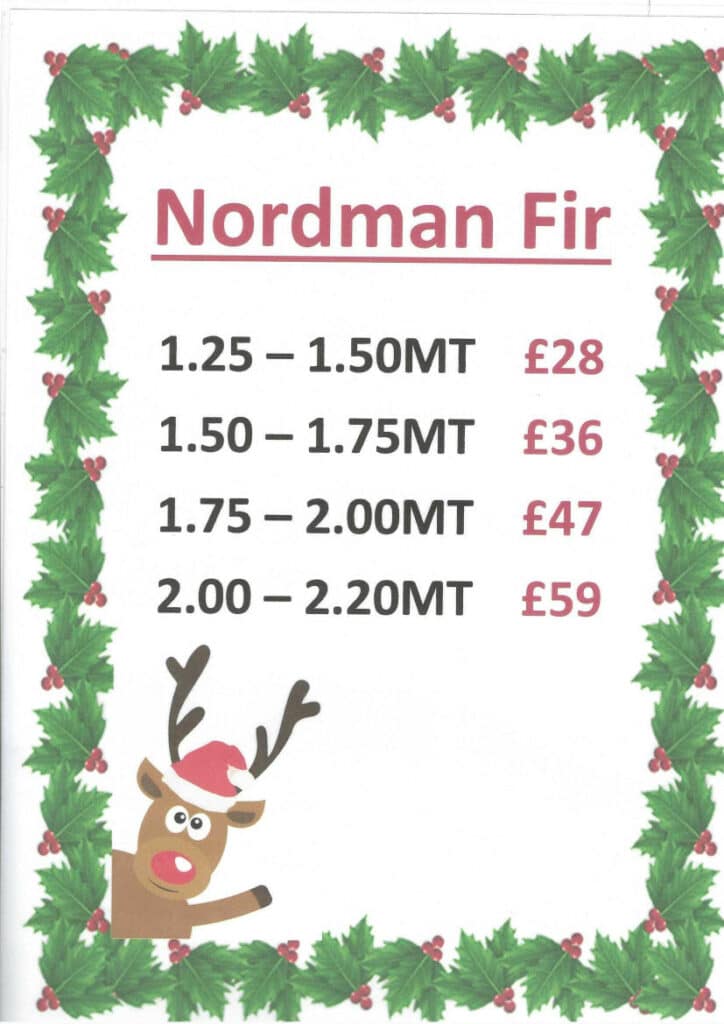 Top Tips on Decorating Your Christmas Tree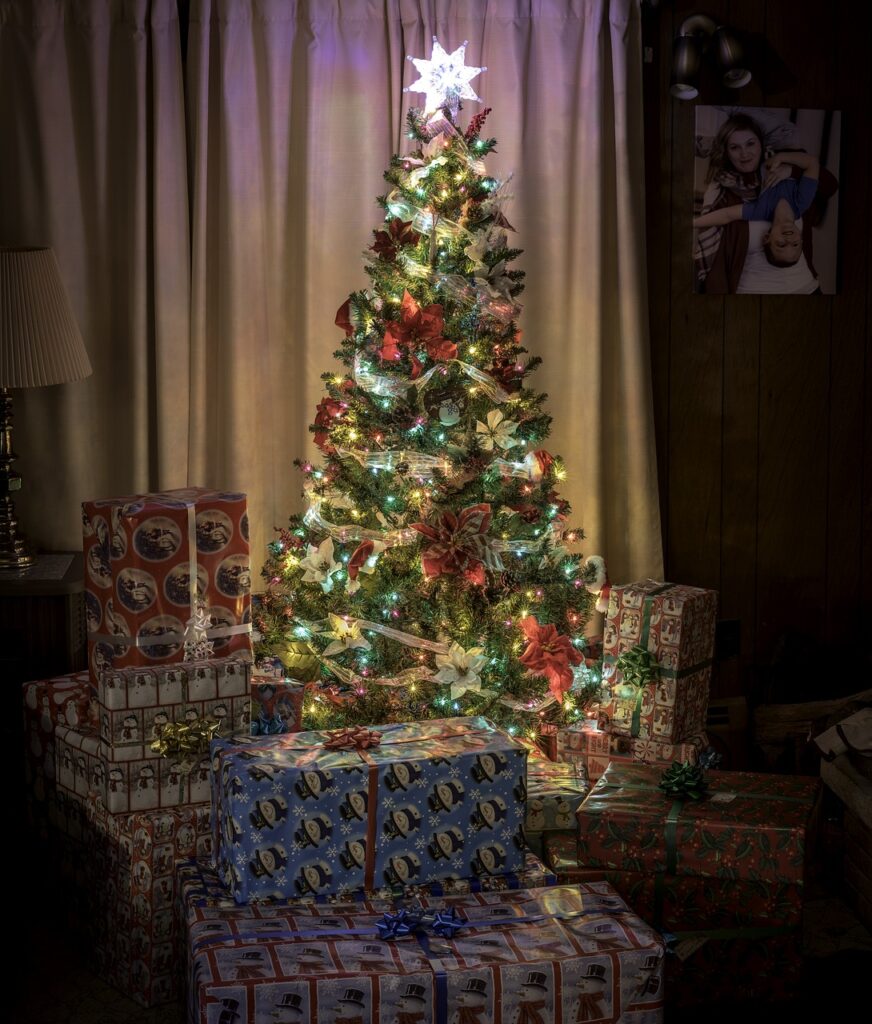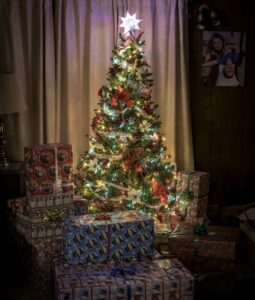 Madingley Mulch will have Christmas trees for sale at its base on the outskirts of Cambridge this year. Here we look at the traditions behind decorating this festive centrepiece, some practical advice on the best ways to do it – and provide more details of the trees we will be stocking this year.
The History of Christmas Tree Decorations
Although the modern Christmas tree has its roots in 16th Century Germany, when it was used as a religious symbol and hung with apples, candles, wafers and cookies, it wasn't until three centuries later that the festive tradition was popularised thanks to Queen Victoria and Prince Albert.
A picture in the Illustrated London News of the Royal Couple and their family at Windsor Castle also included a large tree adorned with glass ornaments hailing from Albert's native Germany. After this, the tradition really caught on in homes across the country.
But what is the best way to decorate your tree now in the 21st century?
Think of the Position
You don't want the tree to be on a major 'through route' so it gets knocked about by people entering or leaving the room, whether it's in the lounge, kitchen or another part of the house. Also, try to avoid placing it near sources of heat – not just open fires but radiators as well. This will help the tree to survive the Christmas period and hopefully flourish afterwards, if you want to replant it in your garden.
Lights First…
You should always sort the tree lights out first – if only to discover if they work or not, and if there are any bulbs missing. The lights will also be one of the major features of the tree, so you don't want to cram them on last of all.
From an aesthetic point of view, the overall effect is much more striking if the bulbs are positioned reasonably deeply within the tree, so that there is no glare from the lights, and they just peep discreetly through the branches.
…Then the 'Topper'…
Like the lights, the decoration at the top of the tree shouldn't be left until the very end; if you do, you run the risk of knocking off other decorations when you are putting it in position. A star or an angel is the classic choice, but you can opt for anything which reflects more of your personal taste.
…Then the Other Decorations
Again, any tinsel should go on reasonably early in the decorating process, because it's much longer and bigger than individual ornaments. Try to ensure that all the baubles are evenly distributed on the branches, even if that means some of them are 'behind' the tree or not immediately visible.
Generally, it's better to put the bigger pieces on first, and deeper on the branches so they don't fall off or bend the branches too much, and then you can use the smaller ones to fill in any gaps. As with the lights, it's a good idea to stand back occasionally and check you are happy with the tree's overall appearance.
Finish with a Skirt or Collar
You won't necessarily want your bucket (or whatever you have planted your tree in) to be visible, as it can ruin the overall effect. So once all your ornaments are in place, fit it with a skirt or collar. This need not be shop-bought – it can easily be homemade or adapted from some of your spare fabric, linen or even spare wrapping paper.
Christmas Trees for Sale in Cambridge from Madingley Mulch
At Madingley Mulch we will be stocking Nordman Fir and Norwegian Spruce trees this year. The Nordman Fir has glossy foliage and soft needles, which won't drop all over your carpet. The Norwegian Spruce is the 'classic' Christmas tree which has full green foliage and a more structured shape. Both species are available in a variety of heights, from 1.25m to 2metres and above.
You can order your Christmas tree from us by calling 01954 212144. If you want it delivered on its own, then there will be a minimum £5 delivery charge.
Why Granite Chippings are Ideal for Your Garden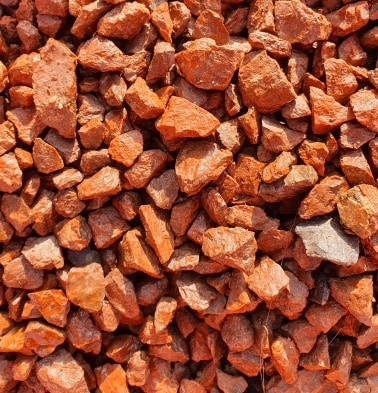 Madingley Mulch has just extended its range of granite chippings which are now available from its base on the outskirts of Cambridge. Here we take a look at some of the key advantages this material offers, and why we are your best port of call if you want to use it for a hard landscaping feature in your garden.
They are Very Hard
Granite is one of the hardest rocks around, having been formed by volcanic activity. It consists of a mix of minerals, including quartz and feldspar, and because these are mixed together (and not in separate layers like some other rocks) it is intrinsically harder. This means that the chippings won't weather much wherever you put them, making them the perfect long-term investment.
They Can Act as Mulches
Non bio-degradable mulches (that is, those which aren't made out of organic material such as bark or wood chippings) won't boost the fertility or structure of the soil. However, using granite does have some benefits.
Firstly, it won't damage any plants in your flower beds because the chippings simply sit on top of the existing soil. Secondly, it will suppress weeds and conserve moisture in your flower beds, in part thanks to their heavy weight. Lastly, granite chipping will help drain the soil, preventing it from becoming overwatered or puddles developing during heavy rain.
They Can be Used as Water Features…
Some natural stones, particularly those containing lime, can alter the pH balance of your pond water which is potentially dangerous to fish. However, this isn't the case with granite chippings so you can use them in any kind of water feature. And some of them, for example, our 14mm red granite (pictured above) will deepen in colour when wet, making it really stand out.
…and They Have Other Uses Too
You don't need to use them just as mulches or in water features. Granite chippings can also be used as driveways and pathways. They add a striking decorative touch, and are also a good security measure because you will hear the crunch underfoot as someone walks on it.
They Can be Bright and Colourful
Granite doesn't need to all be one colour. As well as our red granite, which is also available in a 20mm size, we have a range of other colours, including green and our greyish-blue 14-16mm Berwyn Green. These can be mixed and matched in any part of your garden, which can create some striking effects.
Bear in mind that the climatic conditions in your garden should influence your choice, particularly if you are using it as a mulch. The Royal Horticultural Society points out that dark-coloured materials will warm the soil in the sun, whereas light-coloured mulch will reflect sunlight and keep roots cooler in strong sunlight.
Granite Chippings in Cambridge from Madingley Mulch
As well as granite chippings, we also stock a range of other decorative stone chippings for customers across Hertfordshire, Essex, Suffolk and our home county of Cambridgeshire. These include gravel, flamingo and our special multi-mix. For a full list, follow this link.
You can either order online as we have regular deliveries to Suffolk, Essex, Bedfordshire, Hertfordshire and Essex as well as closer to home in Cambridgeshire. Alternatively, you can visit us in person at our base on the edge of Cambridge. For more details on our delivery service, and how we calculate the charges, visit our deliveries page.
If you have any questions or need advice, feel free to call us on 01954 212144.
Why 6ft and 3ft Fence Panels are the Most Popular Sizes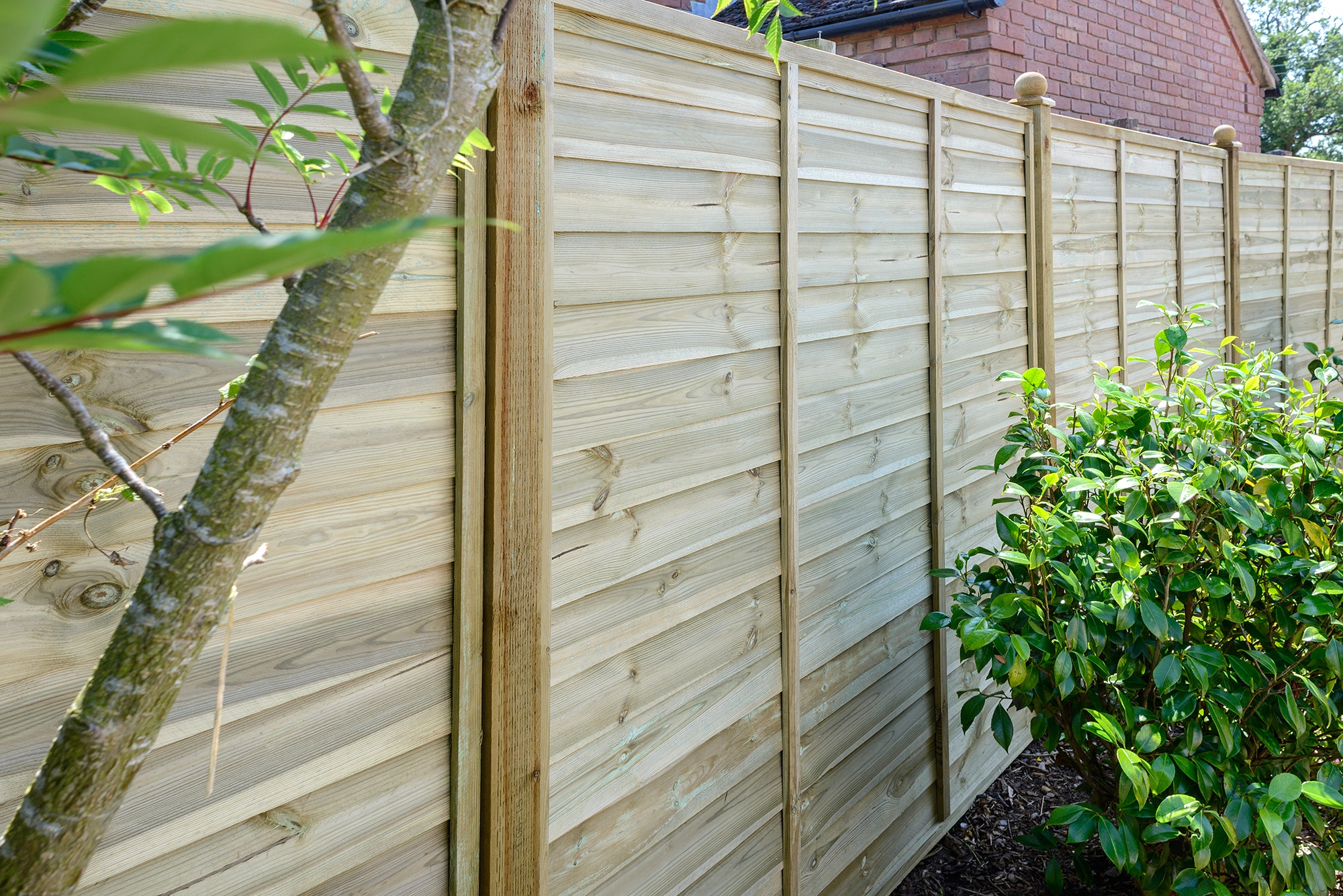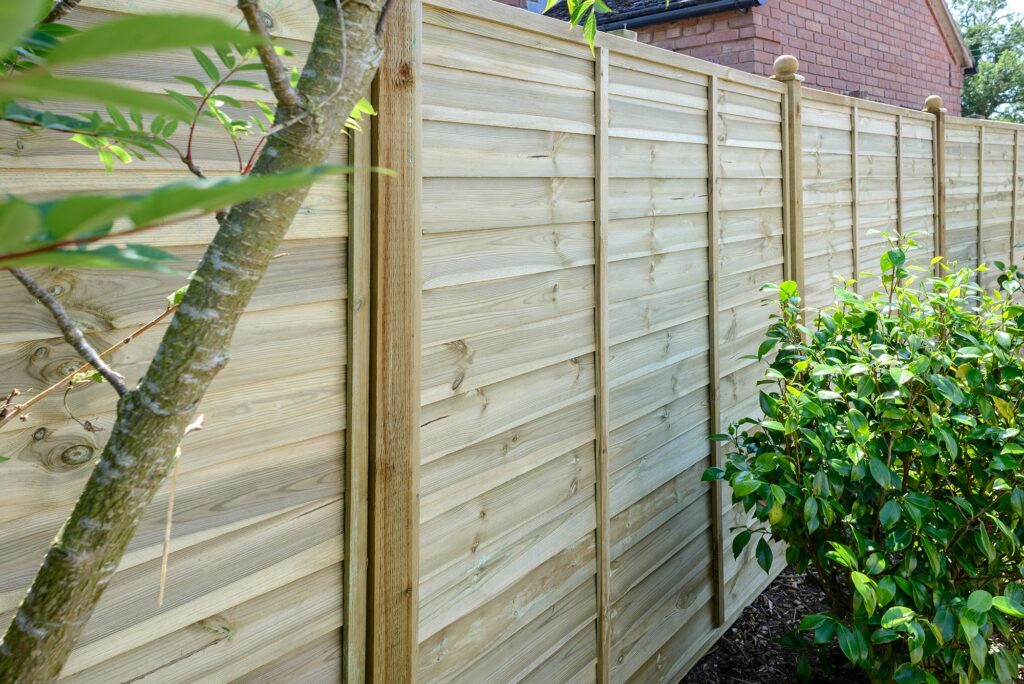 Garden fencing can come in all shapes and styles – lap panels, overboards and picket fences to name just a few – and these fencing varieties can be topped off with trellises or supported by gravel boards.
However, there are two sizes which are the most popular – 3ft and 6ft fence panels, both of which we can supply from our base on the edge of Cambridge. Here we explain why these two sizes of fence panels are the 'go-to' products for most garden improvement projects.
The 6ft High Panel
Six feet roughly equates to 1.8metres in metric terms, and there are a number of reasons why fence panels are often manufactured at this height. One is the UK's planning laws, which specify that you may need planning permission for anything over 2m tall which is not adjacent to a road or highway.
Something that is 1.8m tall is comfortably under this limit and will also give you the opportunity to add a gravelboard underneath. These can protect the base of the panel from damp soil, will help avoid rotting and dampness, and will prolong the lifespan of your panels.
There's also the privacy angle – most adults aren't much taller than 6ft (and certainly children aren't), so it will protect your garden and property from any prying eyes and give you a bit more security.
At Madingley Mulch, we supply gravelboards and Superior 6ft fence panels. This style of panel is also available in 3ft heights, so you could add a trellis on top. However, to conform to planning regulations, you need to make sure the height of the two combined is still under 2m. Whichever height you opt for, our panels will give you a neutral backdrop for whatever plants you want to put in your beds (or in your lawn) and a clearly defined boundary.
The 3ft High Panel
3ft high panels, which we also stock at our base near Cambridge, are very popular for front gardens in particular. Again, there are planning reasons for this height – you aren't allowed to put up a fence which is more than a metre high if it's adjacent to a highway or road used by vehicles.
Lower fence panel heights are ideal for marking out where a property starts and ends for demarcation purposes, and don't present much of an obstacle if you want to climb over them. You may also want to see out of your front window to see what's going on in the street or keep an eye out for any deliveries.
Often, 3ft high panels in front gardens are picket fences, as these are more picturesque than a lap or overboard panel and look more 'open' and attractive from the street. At Madingley Mulch, we supply 1.8m x 0.9m picket fence panels (the 0.9m roughly equates to 3ft) – for more details follow this link.
Whose Responsibility Are They?
If the new fence is going up between you and your neighbour's home, and you are worried about the legal position, then the best course of action is to check your property deeds. If there's a 'T' on one side of the boundary and it's on your side, then you can put a new fence up – but equally you are responsible for maintaining it too. If the T is on the other side, then it's down to your neighbour.
If there's an H on the deeds – effectively a T with an extra stroke – then it's a shared responsibility; so talk to your neighbour about it if you haven't already.
Other Fencing Products from Madingley Mulch
As well as picket and lap panel fencing, trellises and overboards, we also supply a number of other accessories if you are planning a fencing project. If you visit our online shop you can see we stock fence posts and fence post mix so you can be sure that your panels are securely anchored. You can either buy these in person from our site on the outskirts of Cambridge or you can have them delivered to your home address, provided the order comes to at least £50.
We recently changed our delivery policy to reflect our increased costs – it's now £2 per-delivery unit if you live between 0-5 miles from our base, up to £16 if you live between 30-40 miles away. More details are available on our delivery page.
The Advantages of Porcelain Paving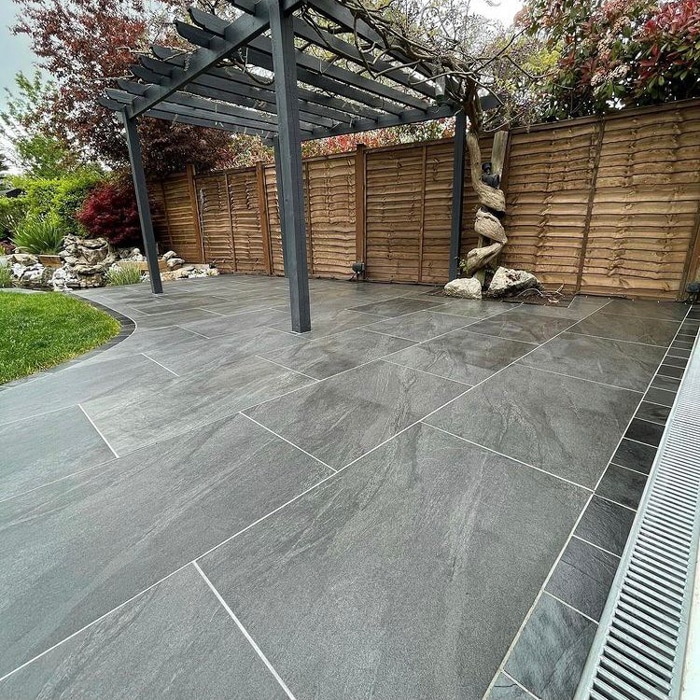 Madingley Mulch is now stocking porcelain paving at its Cambridgeshire base, both in-store and online. Here we look at how this product is made, the advantages it offers, and how we can meet all your needs if you want to give your garden pathways and patios a new look.
How is Porcelain Paving Made?
Porcelain paving is made by baking clay, sand and other minerals; usually these include feldspar, a granite-like material. All of them are mixed in specific quantities with cold water into a slurry. This is then dried, stored and pressed or compacted together before being 'baked' in a high-temperature kiln (it can be as hot as 1,200 degrees Celsius). The porcelain is then allowed to cool, cut into a size, and given a protective coating before going on sale.
So what advantages do porcelain paving slabs have?
They are Very Hard-Wearing
Porcelain paving slabs won't discolour, and they are highly resistant to scuffs and scratches. They also are far less porous than many other materials, which means water won't build up inside the tiles, meaning that frost won't be a problem either. (Porcelain paving slabs can't be described as completely waterproof, but they are highly water-resistant).
This means they will retain their original finish for a long period of time – even in areas with a high footfall, such as garden paths.
They are Very Low-Maintenance
Because of its high levels of water resistance, porcelain paving won't need much ongoing care. As well as avoiding the problem of frost, you won't get any moss, algae or unwanted plants taking hold in the slabs. This will cut down on the amount of cleaning and power-spraying they will require in the years ahead.
They Can be Highly Slip-Resistant
You are also less likely to slip, trip or fall on a porcelain tile if it's been raining. This is partly because algae is less likely to grow on them, and partly because it's very easy to apply a slip-resistant finish to them.
This is particularly useful even if you are using them as part of a covered patio. Ice, snow and rain won't be a problem, but if you are using the patio as an extended outdoor dining area someone, at some stage, is bound to spill a drink – no matter how many precautions you take. The increased slip-resistance is also useful if you are using the tiles to surround a swimming pool; you don't want to trip and fall into the water.
They are Perfectly Symmetrical
Because they are produced in a factory, to a set specification, every tile should be the same when it comes to colour, quality, size and texture. This will help give your garden a more orderly appearance and a more formal look. It could also provide a stylish extension from your kitchen area into your outdoor space.
Porcelain Paving in Cambridgeshire from Madingley Mulch
At Madingley Mulch, we are now stocking the Avant Garde collection of porcelain paving. This comes in a wide variety of shades and designs – namely Cathedral Anthracite, Himalayan White, Kandla Porcelain, Mercury Grey, and Quartz Light Grey and White. All of them are perfect for patios, pathways, pool areas and terraces.
They come in 21.60m2 packs, although individually packed tiles can be collected from our base on the outskirts of Cambridge. For more information about the whole collection, follow this link.
If you prefer to stock more traditional textured or natural paving, then we are still stocking plenty of varieties – including Old Grey Courtyard Paving, Indian Sandstone and Rutland Oakham slabs. For more details click here.
Given the weight of the paving – whichever type you order – you may like to take advantage of our delivery service – we can deliver all our building and outdoor gardening supplies in Cambridge, across East Anglia and further afield. We are now operating these on a sliding scale – so the closer you are to us, the cheaper it will be. For more details, check out our delivery page here. You can also call us on 01954 212144 if you have any questions.
Using Madingley Mulch for Your Allotment Supplies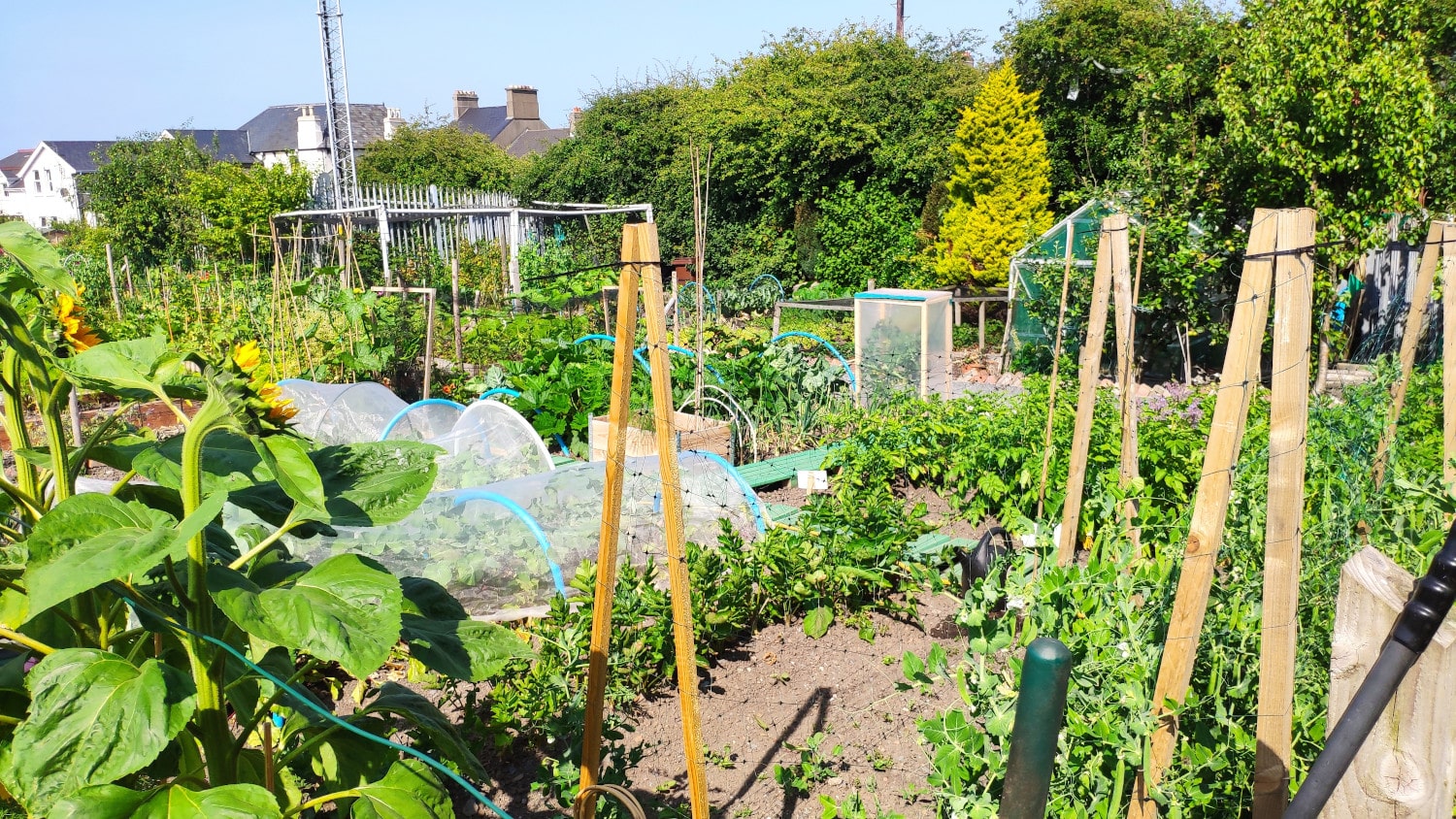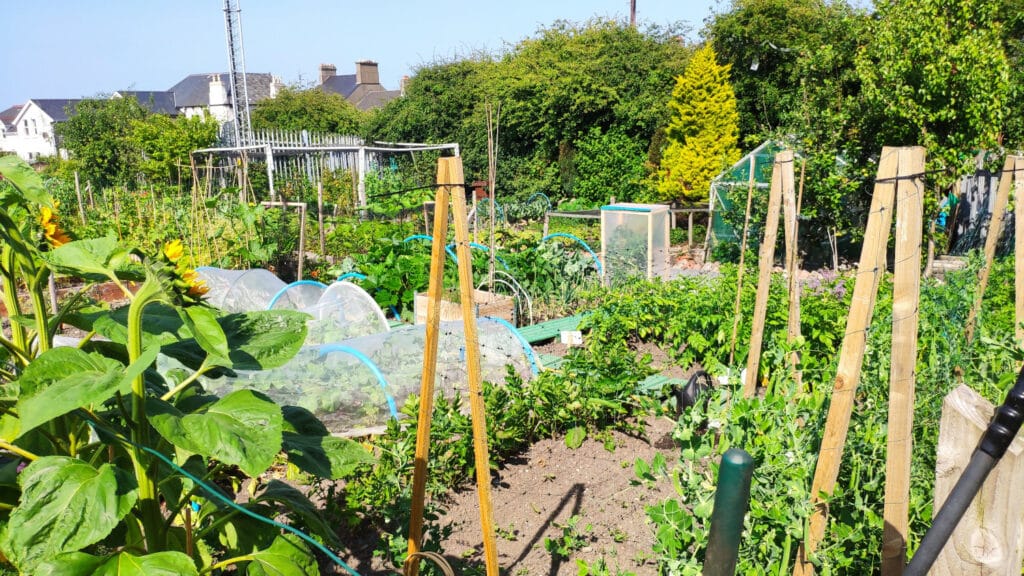 Allotments have really come of age in the last few years – and it's not just because next month marks the 21st anniversary of the first National Allotments Week here in the UK. The rising cost of living has encouraged more people to grow their own when it comes to fruit and vegetables – and the plots have proved remarkably good therapy for people who might otherwise have been stuck in their homes during coronavirus lockdowns and periods of isolation.
To help assist budding fruit and vegetable growers, Madingley Mulch offer garden allotment supplies to customers in Suffolk, Essex, our home county of Cambridgeshire and across East Anglia. Here we look at the history of the allotment, and how the large variety of products we have in stock mean we can help ensure you get the most out of your plot.
The History of the Allotment
Allotments have their roots in Anglo-Saxon times, when huge fields belonging to the village or manor were given over to residents to grow their own fruit and vegetables. This was known as the open-field system; sometimes woodland would be cleared for this purpose and the land would be designated common land. However, after the Norman Conquest much of the land ended up in the hands of manorial lords and the Church.
It wasn't until the General Enclosure Acts of the 1830s and 1840s, and the Small Holding Allotments Act of the early 20th Century, which brought the need for allotments back into focus. The various Acts meant that local authorities had a duty to provide them to residents, assuming that the local population could prove there was a demand. The lack of any Welfare State, and the two World Wars, highlighted the need for all nations to 'Grow their Own' and be more self-reliant when it came to their own food supply.
Allotments Today
Although there was a dip in the number of allotment-holders after the Second World War, they are now more popular than ever. The BBC TV comedy programme The Good Life, about a 1970s couple who forsook the 'rat-race' to become self-sufficient, increased interest in allotments.
In more recent years, a growing awareness of carbon footprints and the need to be more sustainable – as well as the rising cost of living – has seen sustained growth in the number of plot-holders. There are now around 330,000 people across the UK who rent out an allotment today.
Most of these allotments are owned by local councils, who charge an annual fee for their use (this varies from region to region). Many still have long waiting lists if you would like a plot of your own. Most plots are measured in rods (perches or poles), which dates back to Anglo-Saxon times. Ten poles is the generally accepted size of an allotment – the equivalent of 250 square metres or about the size of a doubles tennis court.
Allotment Supplies in Suffolk and Across East Anglia from Madingley Mulch
This year, the main theme of National Allotment Week is Soil Health – which is important for gardeners who want to get the most out of their plot. At Madingley Mulch, we stock a range of composts, mulches and soil conditioners from our base on the outskirts of Cambridge – including exclusive products such as 'Denise's Delight' and 'Tony's Tonic'. All our soil improvers will help suppress weeds, help the ground retain moisture and promote the growth of your fruit and vegetables.
We also stock a number of weed-suppressing membranes and fixings to give your crops extra protection. There are also a number of high-quality garden tools in our online shop to help you with your digging, hoeing and any other tasks that need doing on your plot. You can also give us a call on 01954 212144 if you need any help or advice.
If you have a particularly large order, remember we offer a weekly delivery service in and around Cambridgeshire – see here for more details about our pricing structure.
National Allotment Week is running from August 7-13, and there are a number of events around the country.
Top Trends from the RHS Chelsea Flower Show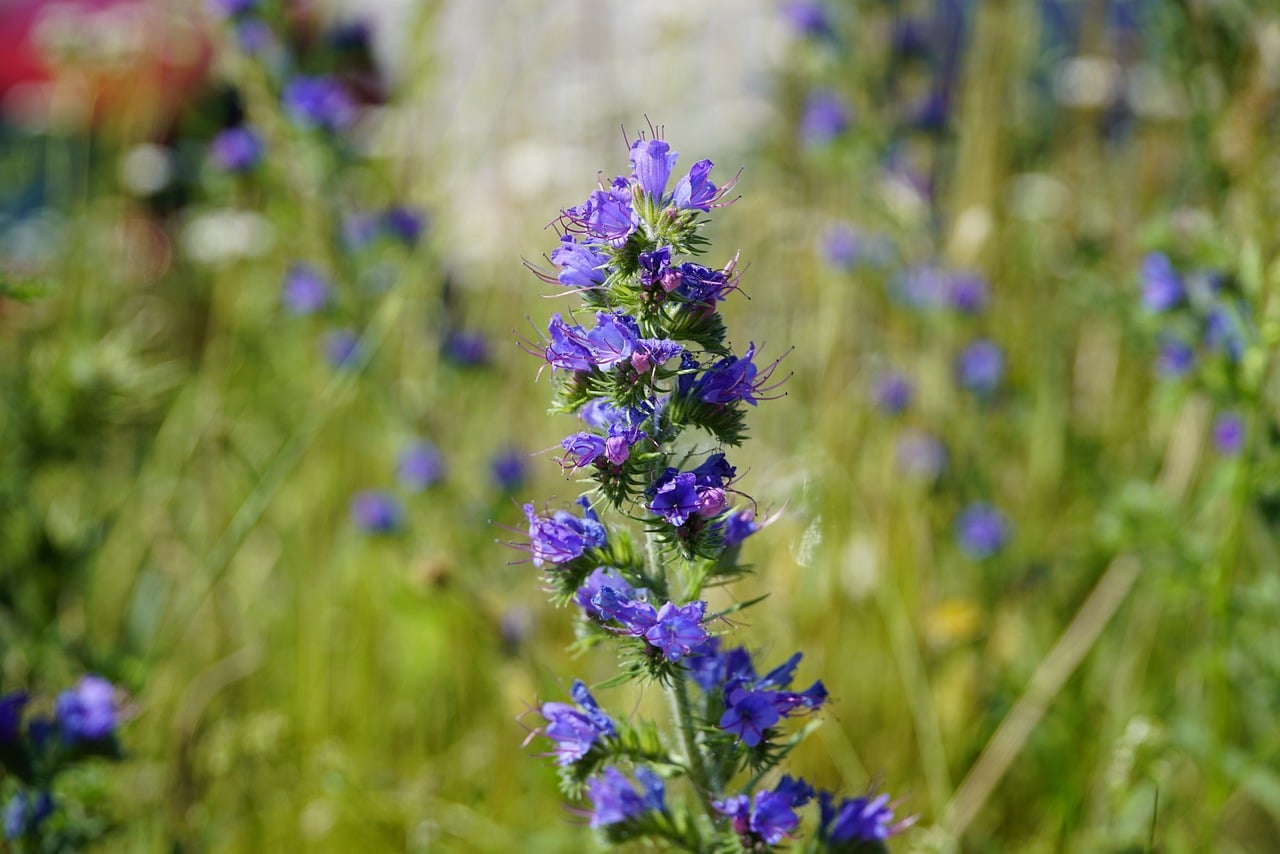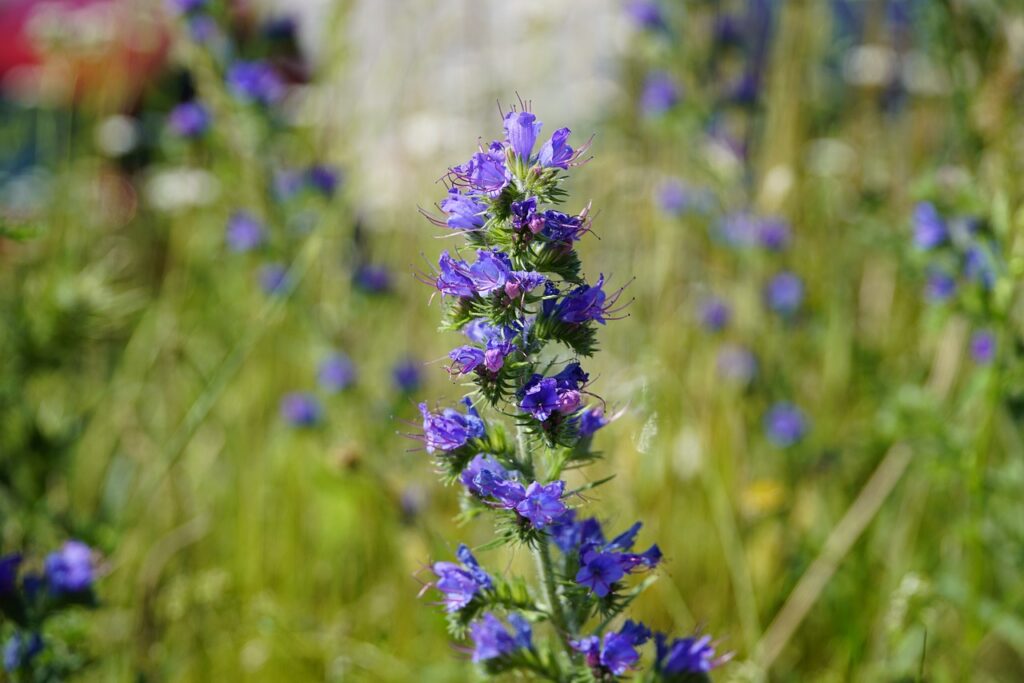 One of the major events in the horticultural calendar took place in London at the end of last month – the Royal Horticultural Society Chelsea Flower Show. It's the place to go to see innovative, cutting-edge garden design, as well as new plants. Here Madingley Mulch, who supply soil conditioners and mulches  from our base on the edge of Cambridge, take a look at some of the key trends from the show.
Accessibility
The 2023 Chelsea Flower show recognised the fact that gardens are havens where people go to relax, particularly if they have a physical or mental disability.
The Best Show Garden was Horatio's Garden, designed by Charlotte Harris and Hugo Bugg. It was  a wheelchair-accessible garden that has been designed for patients recovering from spinal injuries and will be relocated to the grounds of the Northern General Hospital in Sheffield. Its key features included plenty of trees, such as river birch and field maples, as well as several herbaceous plants and grasses.
The Best Show Garden (People's Choice) was Myeloma UK's A Life Worth Living Garden, designed by Chris Beardshaw. This garden included a pathway between temples and a water feature, layered canopies of trees and shrubs (including acers), and delicate blooms provided by aquilegas, geraniums and symphytum. Again the idea was that anyone suffering from myeloma (a rare form of blood cancer) could find somewhere to relax and contemplate the beauty of nature.
The National Brain Appeal's Rare Space Garden won Best Sanctuary Garden and the accompanying construction award. The idea here was to create an outdoor space that could be enjoyed by people living with rarer forms of dementia. The garden included blue benches and shelters, a single pathway through it, and plenty of brightly coloured plants including parrotia persica (a deciduous shrub), astrantia burgundy manor (with deep red flowers), and chloranthus sessilifolius 'Domino', which has scented fluffy white flowers.
Sustainability
This year there was a far greater focus on letting nature take control, with more native plants and trees. Many of the gardens themselves will be reused and repurposed so they will 'live on' long after the show is over. For instance, The Best Show Garden will be transplanted to the grounds of the Northern General Hospital in Sheffield, for patients and staff to enjoy.
Parts of the A Life Worth Living garden will be reused and repurposed in two different Scottish locations, The Hurlet Crematorium in East Renfrewshire and the Beatson Cancer Centre in Glasgow.
Biodiversity
Another of the key themes was biodiversity, and particularly the rich variety of wildlife (including insects) you can find even in the least promising environments.
The Royal Entomological Society Garden (designed by Tom Massey) showed how plants (and insects) can survive and thrive even in dead wood, bare sand, piles of rubble, and rammed earth floors. Colours were provided by pink poppies (Beth's poppy) and electric blue Echiums (pictured above). Again, the garden will be reused at the centre of business development in Stratford, East London.
The Samaritan's Listening Garden (which won a Silver-Gilt Medal) uses material reclaimed from building sites and scrapyards, such as concrete boulders and benches.  The garden contained a water feature, intentionally-planted dandelions and other 'weeds', spiky plants as well as some 'softer' species'.
Soil Conditioners in Cambridge from Madingley Mulch
Whatever affects you want to achieve in your garden, whether inspired by the Chelsea Flower Show or not, Madingley Mulch will be able to help. We supply a wide variety of mulches, barks, soil conditioners and composts to help your plants thrive, whether they are echiums, poppies or acers.
Our exclusive soil improvers include Tony's Tonic and Denise's Delight, a natural soil conditioner with an exclusive mix of Black Fen soil, horse manure, wood shavings and other plant nutrients.
We also stock a variety of hard landscaping materials. These include building sand and ballast, plus a selection of gravels, round stones, shingle, decorative stones and pebbles.
For more information check out our online shop here. You can also call us on 01954 212144 with your queries.
Why Should You Install Garden Edging Stones?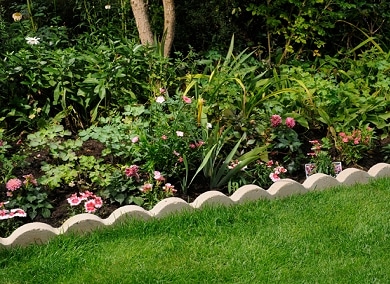 If you want to give your garden a real edge – literally as well as metaphorically – then you should install some special stones that will help define your garden in more ways than one. Here Madingley Mulch, who provide edging stones from their base just outside Cambridge, provide four advantages of using them for gardeners.
They Keep Unwanted Weeds (and Human Visitors) Away
Good quality edging stones will stop invasive grasses and weeds from growing into your flower beds. This means the plants you want to encourage will get all the nutrition they need from the soil without having to compete with other plants for it. They don't have to just be used on flower beds either – vegetable patches can be protected in a similar way.
Edging stones have the added benefit of deterring animals (particularly burrowing creatures) from damaging your beds. Clearly-defined edging can also define walkways and pathways, meaning people are more likely to go only into areas of your garden where you want them to.
They Keep Soil Improvers (and Stones) In
Edging stones don't just keep unwanted invaders out, they ensure that soil treatments don't spill out into other areas as well. For instance, bark chip mulch, when it is laid down, can easily spill over onto lawns and paths if it's been particularly wet or windy.
It's also much easier to water, and spread fertiliser, in areas with edging as it's much easier to see what you are doing and where it is going. And, if you have gravel in your driveway or flower beds, lining either of them with edging stones will ensure small pebbles don't end up either on the grass or inside your home.
For The Aesthetics
Edging stones also help with the overall appearance of your garden, providing clearly defined areas and a much 'cleaner' look. It doesn't have to be put down in straight lines either; a gentle sweeping curve can be just as effective. In the case of patios, edging stones can emphasize the lines of the flower beds and lead the eye to the next focal point in the garden.
If edging is laid, particularly in your front garden, it can boost the value of your property should you ever decide to put it on the market – what estate agents call 'kerb appeal' which will help your property stand out from your neighbours'. Our decorative garden edging is available for customers in Bedfordshire, Hertfordshire and Essex, as well as our home county of Cambridgeshire.
They Help with Garden Maintenance
Having clearly defined edges should make some of the more mundane gardening tasks easier too. For example, mowing grass is a much simpler matter if it isn't growing all over the place. The edging stones also provide a natural barrier so you can't physically mow your plants either. Weeding is also much less of a problem if the unwanted plants can be confined to certain areas.
Edging Stones in Cambridge from Madingley Mulch
We supply 600mm long decorative stones for garden edging along pathways, drives or garden borders to customers in Suffolk, Cambridgeshire, Essex, Hertfordshire and Bedfordshire. We also supply other decorative stones and paving slabs so all of your hardscaping needs can be met at Madingley Mulch.
If you have a large order, then we offer a weekly delivery service to many towns and villages in the region. Delivery is now charged on a sliding scale to take into account the distance travelled. For full details, follow this link.
If you have any questions, you can always call us directly on 01954 212144.
Six Top Tips for Planting Your Hanging Baskets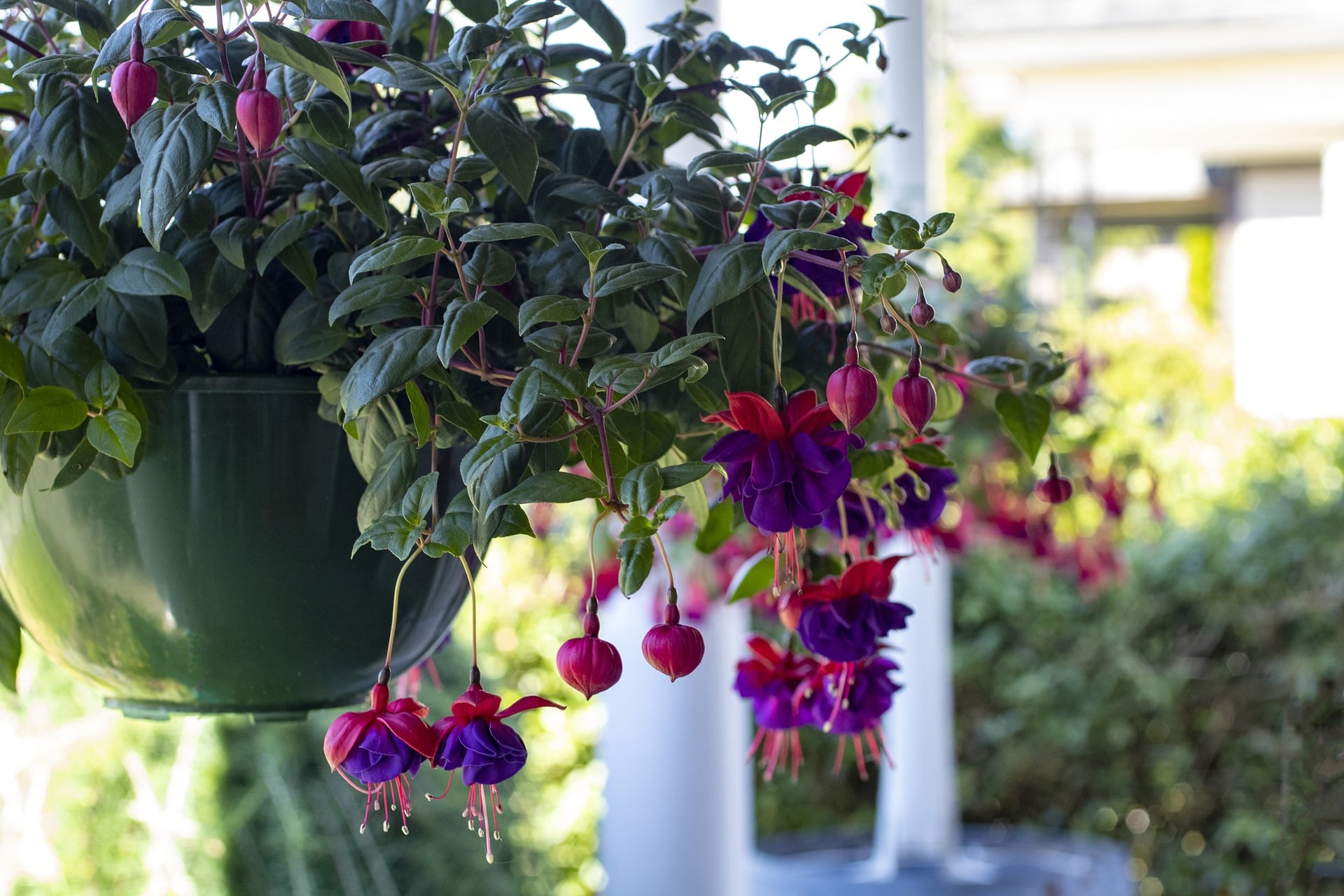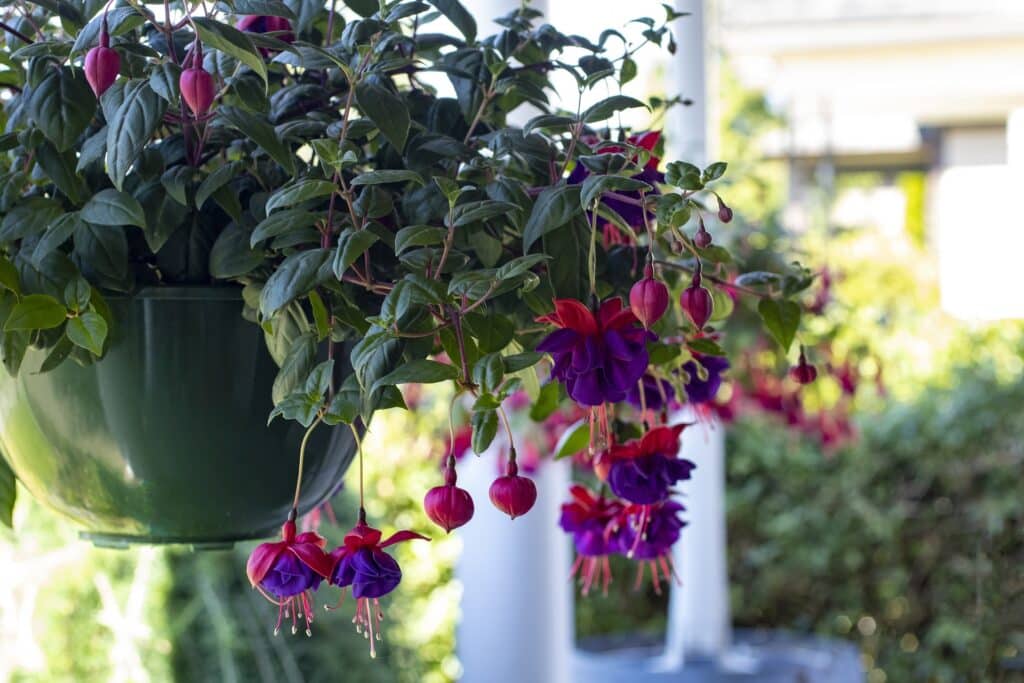 Now is the time of year when many gardeners start thinking about hanging baskets because the risk of frost has largely passed. They make a picturesque and convenient addition to any outdoor space, no matter how big or small.
Here Madingley Mulch, who supply Black Fen soil garden products to customers in Suffolk, Essex and our home county of Cambridgeshire, provide six top tips on how to make the most of your hanging baskets.
Use Fen Soil Topsoil
Beginning at the bottom, you should always use a top-quality compost or soil improver on top of your basket liner (whatever this is made of), as any plants grown in confined spaces need the best possible start.
Our best-selling topsoil, which is only available in the Cambridgeshire area, is a screened soil, which means it has been well filtered removing the larger clods of earth along with any stray plant roots and stones. It's also peat-based which makes it ideal for use in hanging baskets.
Think Structure
You should always start off with a sturdy central plant in the middle of the basket to give others something to work around. Begonias make for the ideal centre point for any basket, thanks to their large and colourful single or double flowers. Trailing plants such as fuchsias are better left to the outside of the basket to give them maximum space to grow, as can be seen in the picture above.
Think Colour
Unless you have a fetish for a particular shade, or want to plant more than one basket at a time, it's always a good idea to have different colours. Pansies, petunias and geraniums are always a good choice, not just because they flower reliably, but because they have a number of different coloured varieties.
Think Water
In the height of summer, particularly if it's another warm one like this year, you will need to water your basket once a day. Don't worry too much about overwatering as any excess should drain out of the bottom of the basket. It's also worth 'topping this up' with a weekly feed of liquid fertiliser to ensure the flowers get all the nutrients they need.
Prepare to Prune
It might seem unusual to prune your hanging basket, but it makes sound growing sense. Cutting off the first flowers, as well as pinching shoot tips, will ensure stronger roots and better growth later in the season, meaning your basket will look better for longer. In fact, it's worth deadheading and trimming any plants if they start to look a worse for wear at any time, and not just at the beginning of the season.
Recycle It at the End of the Season
At the end of the growing season, your hanging basket can still have a role to play. Tip the contents onto the compost heap (if you have one).  And, according to the Royal Horticultural Society, some hardy plants (such as ivies) could be replanted into your main garden.
Black Fen Soil in Suffolk from Madingley Mulch
Black Fen soil isn't just for use in your topsoil, it's also a core ingredient of Denise's Delight, a soil improver available exclusively from our base near Cambridge and which is ideal for use in raised beds. It also contains well-rotted horse manure, humus and other plant nutrients.
If you'd like to buy your fen soil or any other garden or DIY products from us, you can order them directly from our online shop. We also deliver to addresses in Cambridgeshire, Suffolk, Essex and further afield.
If you have any garden-related queries, follow this link and fill in the online form.
Key Uses for Sand in Your Garden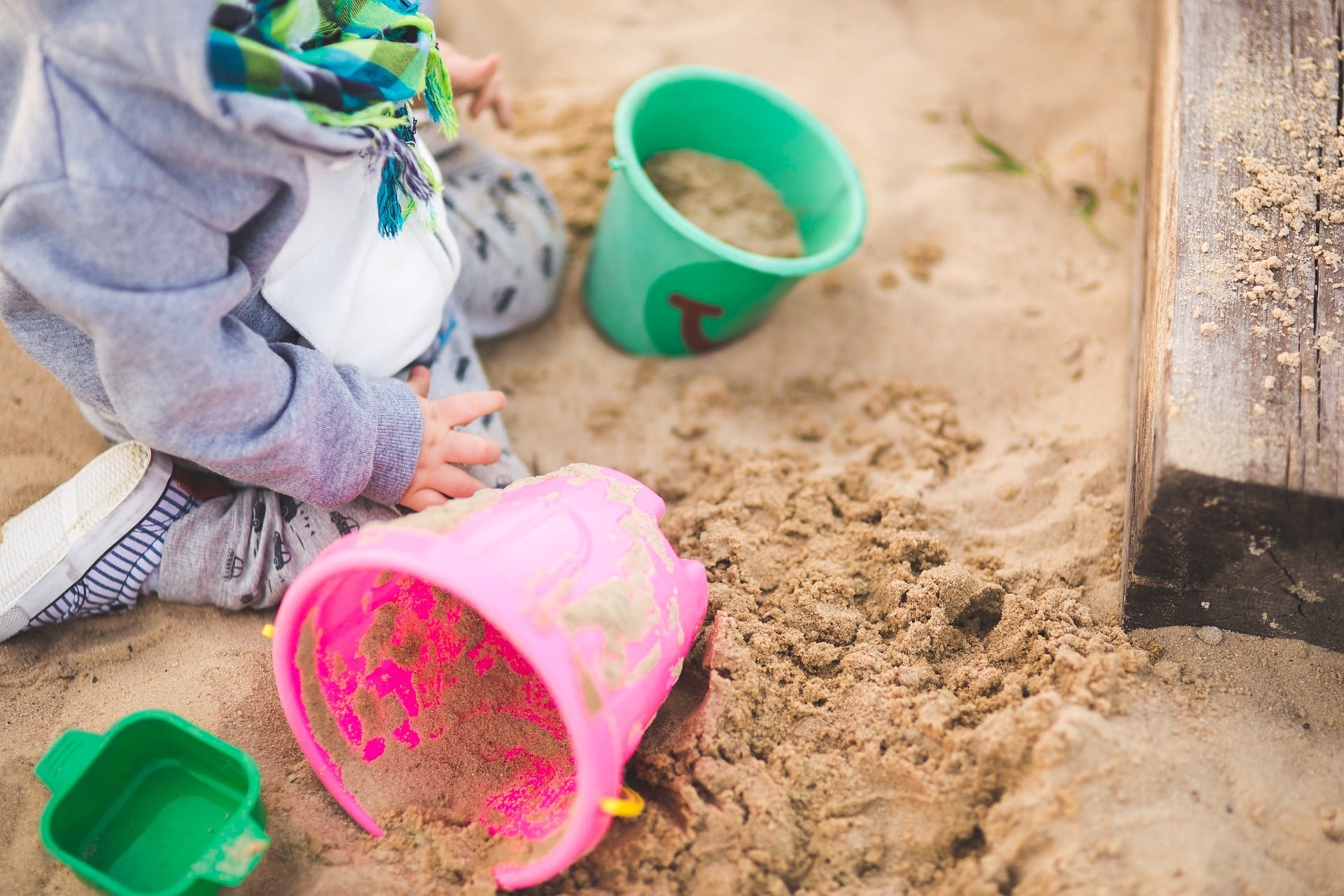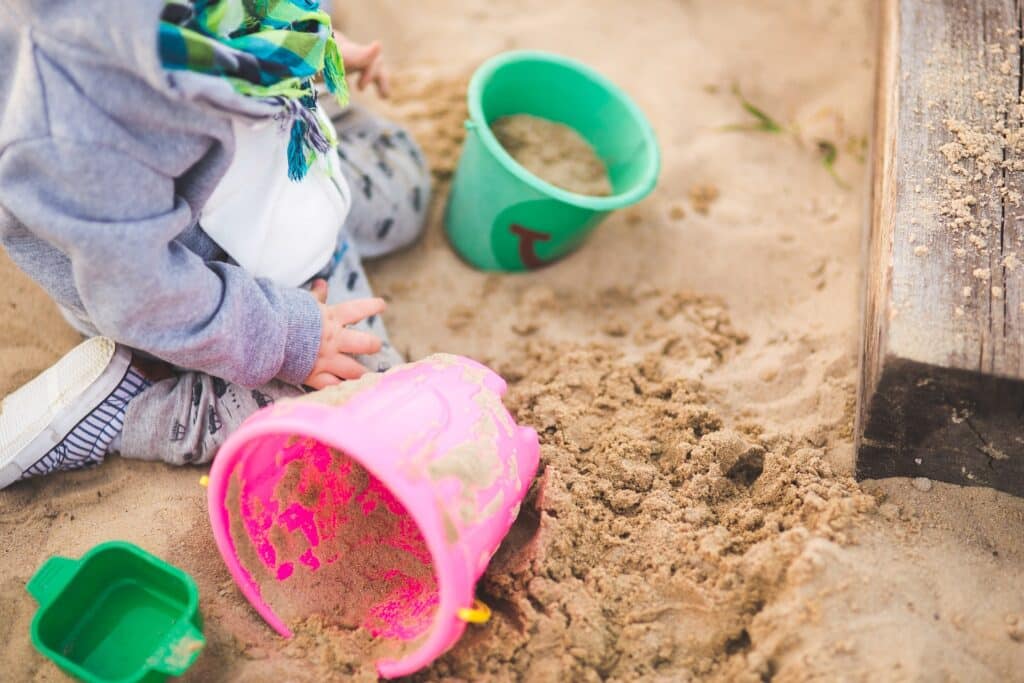 Sand isn't just something that you find on beaches, it can be an essential tool for improving your garden. Here Madingley Mulch, who supply bags of sand to customers in Essex, Suffolk and our home county of Cambridgeshire, outline some of its most important horticultural uses.
For a Play Area
Your children can use a special mixture in their play area or sand pit. This sand tends to be much finer with fewer large items than regular 'building' sand.
The benefits of having a sandpit are well-known for children's physical and mental health. It keeps them active, improves their hand-eye co-ordination, and shouldn't get them too dirty. At Madingley Mulch, we supply children's play sand which is free of stones and doesn't stain.
Warning – don't be tempted to spread children's play sand on your plants, as this could harm them. This is because it is a different mixture to regular sand that usually has a higher salt content.
As a Building Base
Sand is a good base if you are laying paving stones or patio slabs. The reason is that it can hold just as firmly as cement, while still draining well, meaning that rain can easily escape through the slabs and into the soil.
It can also be used for screeding, a method of constructing a well-profiled bedding layer where flags or bricks or any other regular thickness paving slabs can be directly laid onto it with no need for any further levelling. It can also help if you need to render your garden wall.
At Madingley Mulch, we supply sharp sand, which is also known as building sand, which is ideal for bedding paving stones and patio slabs, as well as for external and floor screeding and external rendering. We also stock soft sand, which is great for mixing mortar to lay stone slabs or bricks. In addition, you can buy paving slabs from Madingley too.
As a Lawn Improver
Sprinkling some sharp or building sand over your lawn can work wonders for the grass, particularly if it's already in poor condition. This is because it kills and prevents moss, and also improves drainage and air circulation.
This sand works particularly well on heavy clay soils such as those found in East Anglia, where the density of the soil means it can be difficult for the grass roots to grow healthily unless some sand is added. For more information on soil types, check out our previous blog here.
Don't just sprinkle the sand onto the grass its own, as it is more effective when used as part of a wider lawn top dressing mix that also contains soil, peat and loam – and which we also supply at our site on the outskirts of Cambridge. You can also use sand underneath your lawn as part of a soil/sand mix, which is a good base for either turf or grass seed.
In both cases, results won't be instant, but you should notice a marked improvement in the quality of your grass over time.
Bags of Sand in Essex from Madingley Mulch
If you have any questions about which type of sand is best for your garden project, give us a call on 01954 212144 and we'll be happy to help.
We can supply your order to you in bulk bags, small bags or weighbridge collection. The minimum order for delivery is now £50. We have also introduced a new sliding scale based on the delivery distance, full details of which can be found on our delivery page. But don't worry, we are still delivering to all the destinations we used to, including St Ives, St Neots, Newmarket, Royston and further afield.
And don't forget to check out our offers section because we have some great seasonal bargains.