What Size Gravel or Shingle do I Need?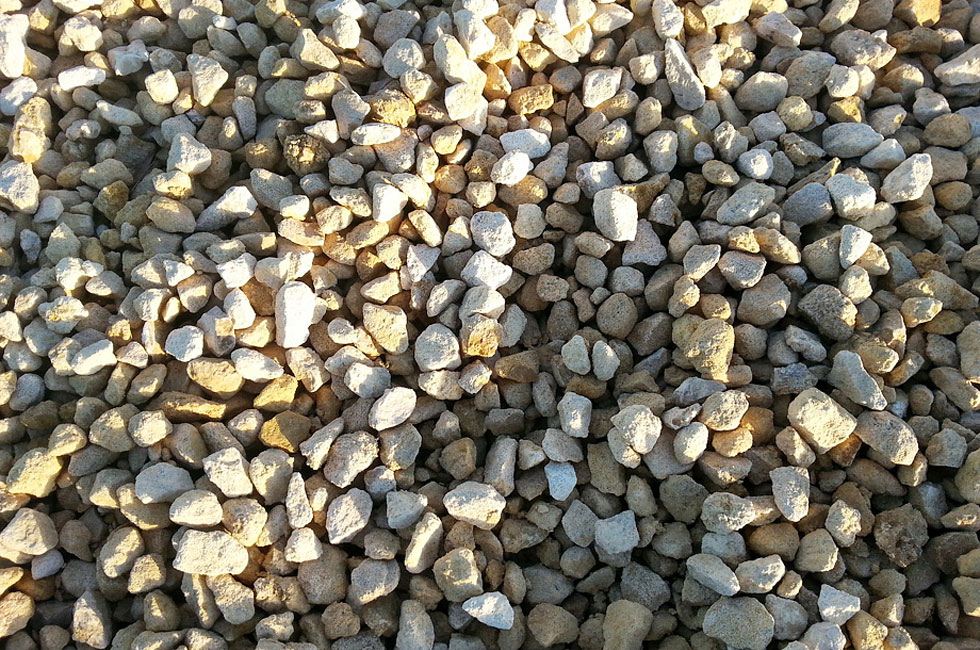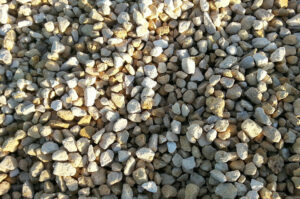 Many garden landscaping projects can be improved with the addition of some shingle or gravel. Madingley Mulch supply 20mm shingle, and many other types of decorative stones to customers in Hertfordshire, Suffolk and across our home county of Cambridgeshire.
Here we look at the differences between the two types of stones, and which of them (and in what size) is most suitable for specific garden projects.
Gravel or Shingle?
The two terms are sometimes used interchangeably, but they shouldn't be. Gravel is defined as 'small fragments of rock used for laying on roads or as ballast', whereas shingle is a collection of small stones with one end typically thicker than the other and is found naturally on beaches. Shingle is also sometimes used to refer to small, thin pieces of building material which are used in roofs or the sides of buildings.
Shingle is generally used more decoratively than gravel, but both can be used for various landscape garden projects.
For Driveways
Here you are better off with 20mm rather than 10mm gravel or shingle. This is because you don't want the smaller stones getting stuck in between the grooves of your tyres, potentially causing long-term damage.
You also want a harder surface, given that it has to bear the weight of at least one vehicle on a regular basis, so go for something durable and long-lasting such as granite or flint rather than softer sandstones or limestones.
At Madingley Mulch, we find that our traditional golden gravel and white gravel are popular choices for driveways. However, we also have granite in various shades, including grey, green and red.
For Footpaths
Ideally, you want something smaller than 20mm for a footpath. This is because anything this big won't feel comfortable underfoot. 10mm should be about right if you want a surface that's relatively comfortable, but not so small that some of the stones are likely to get caught up in the soles of your shoes.
Our Cotswold Buff range (pictured above) has always been a popular choice for footpaths and borders.
For Flower Beds
Something smaller still can be effectively used as a mulch in your flower beds, working as a weed suppressant that will also look good. It will also help improve the drainage.
You shouldn't have to worry about picking up the stones in your shoes either, as flower beds don't get as much footfall (unless you are planting them out, you shouldn't be standing in them either). Our 6mm shingle is ideal for edging your beds.
Your choice isn't restricted to gravel or shingle either. At Madingley Mulch, we also stock 6mm horticultural grit, which can also act as a soil and drainage improver. The grit also helps to break up clay soil, which is good in the East of England as a lot of the soil is of this type and isn't conducive for growing many different species of plants.
For Drainage
Decorative stones can also improve drainage around pipes. 10mm gravel is best if you want a layer for bedding pipes. If you are constructing a soakaway, then you want something larger such as 20mm.
French drains – a trench filled with stones containing a pipe that redirects surface and groundwater away from the area – need even larger stones, up to 40mm. This is because they help with drainage and look good on the surface. Our Peak Pebbles are available in both 20mm and 40mm sizes.
More generally, if drainage is the primary concern, it's advisable to avoid small rounded stones like pea gravel, as these can compact together over time, not allowing rainfall through, resulting in standing water and flooding.
20mm Shingle in Hertfordshire from Madingley Mulch
For a full rundown of all the decorative stones we have in stock, follow this link. If you aren't sure about which type of gravel or shingle is best for your garden, call us on 01954 212144. Remember we also supply and deliver a wide variety of other gardening products, including fence panels, soil conditioners and paving stones, from our base near Cambridge.
At the moment, we have an offer on all bulk bag orders, which are reduced by a minimum of £10, and there is a further 10% discount when ordering four or more bags. We also have a number of other offers on specific products; for more details, click here.
Top Tips on Caring for Your Christmas Tree
One of the key elements of the festive season is the tree – and this year Madingley Mulch will have Christmas trees for sale from their base on the outskirts of Cambridge. Here we look at how the tradition started, the types we will have in stock, and how to care for them.
How it All Started
Even before Christianity, people used to hang branches of evergreen trees around the home to ward off evil spirits. However, it wasn't until the 16th Century that Christians in Germany began to decorate trees in their homes that the idea of the Christmas tree we know today was born.
When a Christmas tree is put up depends on the country and the culture. In some places, they are traditionally put up on the first Sunday of Advent, whereas in others, it is customary as late as Christmas Eve. The most common types of Christmas trees are firs, spruces and pines.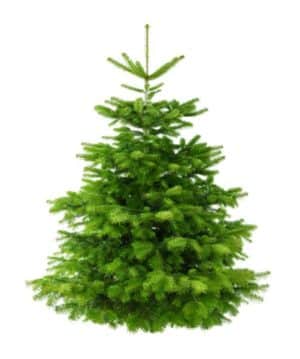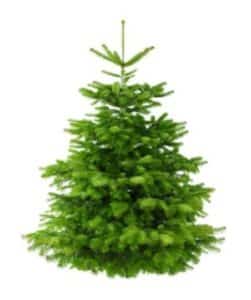 The Nordmann Fir
This is one of the two types (mentioned above) that we will be stocking this Christmas. The Nordmann fir is named after Finnish zoologist and botanist Alexander von Nordmann (1803-1866), who, during a spell teaching in the Ukraine, discovered the fir in the Caucasus (which also extend over Russia, Georgia, Armenia, Azerbaijan, and Turkey) in 1838. The tree was later named in his honour.
This fir has a stunning glossy foliage and retains its needles well, an important consideration when it comes to cleaning up after Christmas. The needles are also soft, which means that your children shouldn't hurt themselves. Both of these factors make the Nordmann fir a very suitable Christmas tree for families.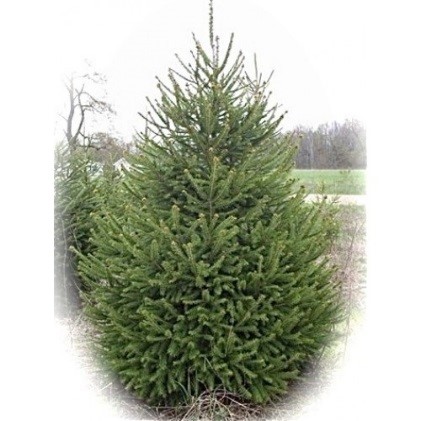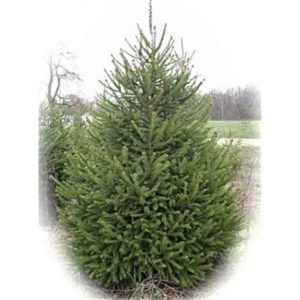 The Norway Spruce
The Norway Spruce has been dubbed the classic Christmas tree. The Trafalgar Square Christmas tree – which is the most famous in the country and is donated each year by the people of Norway as thanks for support during World War II – is a Norway Spruce.
It is an evergreen conifer that can grow up to 40m in height and live for up to 1,000 years. It has full green foliage and a structured shape. And, unlike the Nordmann Fir, it really smells like a Christmas tree. The only downside of the tree is that it is more prone to dropping needles than other species.
Caring for Your Tree
Cut trees should last about four weeks. Keeping them in a cool room, and not too close to heat sources such as fires and radiators, will help them to last longer. Putting them in a stand with a well of water in the base and topping it up regularly if the level goes down will also help.
If your Christmas tree has roots, put it in a pot, and bring it indoors as late as possible (Christmas Eve will be best if you can wait that long; replant it outside after the festive season is over) to give it the best chance of flourishing afterwards. The tree shouldn't be kept indoors longer than 12 days, according to the Royal Horticultural Society.
If you are growing one outdoors, care is largely a matter of common sense. Remove any shoots that spoil the silhouette or overall shape of the tree, and cut off any branches that are dead, diseased, dying or are competing with the leading stem.
Christmas Trees for Sale from Madingley Mulch
If you would like either a Nordmann Fir or Norway Spruce from Madingley Mulch, just give us a ring on 01954 212144 to order yours today. We have trees sizes ranging from 4-8 ft, so you should find one that meets your needs.
Trees delivered on their own are subject to a minimum £5 delivery charge. For more information on our trees and delivery, follow this link.
Key Soil Types and How to Improve Them
One of the biggest determining factors on how well your plants will do is the type of soil they are being grown in. Here Madingley Mulch, who supply soil improvers and conditioners to gardeners in Cambridge and further afield, identify the major soil types gardens in the UK fall into, their advantages and disadvantages, and what steps to take to ensure your plants, fruits and vegetables flourish.
Clay Soils
These are the most common types of soil in the East of England. Clays are sticky when wet and can easily be rolled or shaped. These properties also help it to hold on to both water and nutrients well, which is particularly good for thirsty or difficult-to-grow plants.
However, clay soil does have its downsides. Because it retains water so well, it makes it slow to drain and prone to being waterlogged. Clay is also slow to warm up in the spring and compacts easily, which can stop plant roots from developing and breaking through the soil. In addition, clay has a high alkaline content which can be hard on plants.
Without any intervention, hydrangeas and hardy geraniums do well in clay soils.
Other Soil Types
Sandy Soils – these have a high proportion of sand and not much clay. They feel gritty to the touch and fall through the fingers. They drain quickly after rain, which makes them easy to work with. However, they dry out quickly and are low in plant nutrients. Geraniums and buddleja are happy in dry these dry, infertile soils.
Silt Soils – these have a slightly soapy, slippery texture. They are fertile, fairly well-drained and hold more moisture than sandy soils. However, they can easily form a crust and become hard and difficult to work with and cultivate. Moisture-loving trees such as willow, birch, dogwood and cypress will thrive in this soil, as will most fruits and vegetables, provided the drainage is good enough.
Loam Soils – these are a mixture of clay, silt and sand particles and are known as the 'gardener's best friend'. This is because they hold water well, which makes them drought resistant, are faster to warm up in the spring, and also retain nutrients well. However, they may contain stones, which don't help when it comes to cultivating and harvesting. Most plants, though, should thrive in it. The only real downside is that loam soils are quite rare in the UK and East of England. 
What Should You Do?
If you have any of the above soils then you should add mulch or organic matter as this will help looser soils stay together, and in the case of clays, will break them down into crumbs. This will greatly widen the choice of what you can grow successfully in your garden.
Mulches also have the added benefits of suppressing weeds and retaining moisture, which will give your plants a better start in life. Mulches are best applied in mid to late spring or in the autumn. Additional help is also available for clay soils in the form of our 6mm horticultural grit, which will help break it up and unlock some of the nutrients.
A spent mushroom compost is also a good idea. This is because it will improve the drainage and structure of the soil, which is particularly useful if you are trying to grow vegetables. We also supply this from our base on the outskirts of Cambridge. In addition, we have our own exclusive soil improvers, Tony's Tonic and Denise's Delight, which boost your topsoil by adding valuable nutrients.
If you are worried about not being able to grow grass, try one of our lawn top dressings. This has a loam blend that includes sharp sand and peat that will encourage grass, whether it's being grown from turf or seedlings.
Soil Improvers in and Around Cambridge from Madingley Mulch
If you would like to know more, you can check out our products and pricing by clicking on this link.
If you want to place a large order and don't live close by, don't worry. This is because we operate a regular weekly delivery service that goes to Huntingdon, Saffron Walden and Newmarket and even further afield. For more details on this, click here.
Five Ways to Get Your Children Interested in Gardening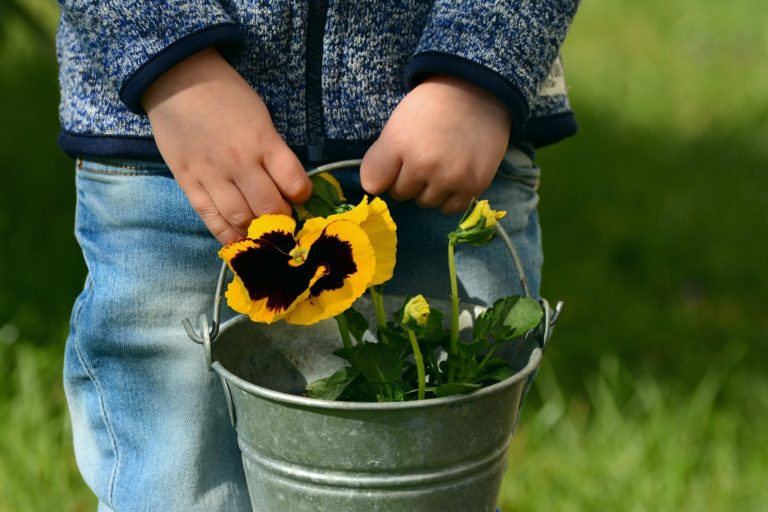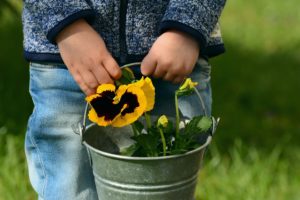 With the summer holidays almost upon us, now is the ideal time to get children interested in gardening. Madingley Mulch stock a lot of child-friendly gardening items, including play bark and play pit sand, for customers in Essex, Suffolk, Hertfordshire and our home county of Cambridgeshire. Here are our top tips for fostering your child – or grandchild's – interest in nature.
Help them Grow Their Own Flowers
Children will get plenty of satisfaction from 'growing their own' plants. You can start them off with something easy like sunflowers, marigolds and poppies that have the added benefit of colourful displays. At the same time, sensory plants like rattling poppy seedheads, smelly curry plant and chocolate cosmos will engage all their senses.
Let Them Go Potty
If space is at a premium or you haven't got enough room to give them a dedicated patch in your garden, potted plants are a good solution. Ivy, clematis, busy lizzies and other trailing plants will all be a colourful addition to your garden. Children will also have lots of fun painting plant pots in bright colours or designs of their own choosing.
Help them Grown Their Own Vegetables
Children will enjoy growing their own even more if they get to eat the fruits of their labours. And creating a small vegetable patch they can call their own will be good for their diet as well. Radishes, lettuces, runner beans and courgettes are all easy to grow. For something a bit different, you can try Swiss chard, which is similar to spinach.
Create their Own Wildlife-Friendly Garden
If space permits, let them have their own space in the garden. Give it clearly defined boundaries or fences so that they can truly call it their own. We specialise in fence supplies from our shop on the edge of Cambridge; this includes high-quality panels and posts.
Lavender, abelia, honeysuckle, ivy, lungwort, crocus, snowdrops and wild herbs like rosemary, chives and sage are all excellent for bees, which helps the eco-system. To create areas where other insects will thrive, you can buy special bug hotels. Alternatively, a pile of old logs, leaves and twigs may do just as well. Children will have fun spotting all the different species. 
For later in the year, boxes and feeding tables will encourage birds into the garden and give them a valuable food source over the winter months when their natural sources are in short supply.
Adding Sandpits and Swings
Above all, children are still children, so they will still like to enjoy themselves. If you are thinking of creating sandpits or putting up swings, make sure there is no scope for injuries, and you can see them clearly from the house.
Our play bark, which we can supply to customers in Essex, Cambridgeshire, Suffolk and Herts, has softer edges than other forms, so if your child falls on it from any sort of height (such as from a swing) they shouldn't hurt themselves. It can also be used as a weed-suppressing mulch in other parts of the garden. We also stock play pit sand which is stone-free, reducing the chance of cuts and grazes.
Outdoor Gardening Supplies from Madingley Mulch
For our full range of gardening supplies, follow this link to our online shop.
Madingley Mulch offer free delivery to anywhere within a 15-mile radius of our base on the edge of Cambridge. For addresses within 24.5 miles, a £20 delivery charge applies. We can deliver further afield as well. We have a regular weekly delivery service which goes to Ely, Saffron Walden, Huntingdon, Newmarket and many other towns and villages in the area. At the moment, delivery is between 2-7 working days from the time of your order. 
Top Bank Holiday Weekend Gardening Jobs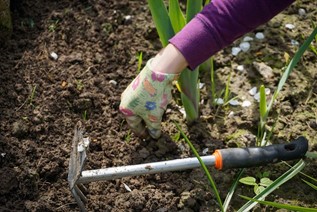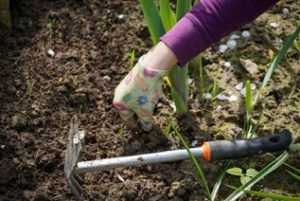 Every May brings the luxury of not one but two long weekends – the May Bank Holiday and the Spring Bank Holiday, which fall on the first and last Mondays in the month. These additional holidays provide the ideal opportunity to get out and about in the garden. Here Madingley Mulch, specialists in outdoor gardening supplies in and around Cambridge, look at how you can take advantage of these extra days by carrying out some key gardening tasks.
Cut the Lawn
Now is a good time to give the lawn its first cut of the year, if you haven't already done so.  Put the mower on its highest setting to start with, to take the top level of grass off and to avoid putting too much stress on your mower – you can always lower the height later.
If your lawn has any bare patches, then now is a good time to overseed it. Rake the surface first so the earth is reasonably fine before you sow the grass seed. If the weather is warm, you ought to consider watering it for the first few days, and net the area as well if there are any hungry birds around.
Hoe off Weeds
Running a hoe over a bed or between rows of plants is sufficient to kill most young weeds, which are probably starting to poke their heads above the surface of the ground. Hoeing works best on a dry day with a light wind, so that any seedlings dry out on the surface rather than re-root themselves into damp soil. More persistent weeds such as bindweed or couch grass may need unearthing with a hand or border fork. When you pull out the root, take care not to disturb the roots of any plants you want to protect.
One way of ensuring that weeds don't become a problem in the first place is to lay down a mulch or soil conditioner to stifle them. As specialist bark mulch suppliers in the Cambridge area, we exclusively stock Denise's Delight and Tony's Tonic, which are both highly effective in encouraging plants you do want to see flourish while keeping the weeds at bay.
Plant out the Summer Beds
It's best to leave the summer bedding plants until the Spring Bank Holiday, as planting them later on means they are less likely to be damaged by frost. However, hardy annual species such as pot marigolds and poached egg plants should be able to survive even if the night-time temperature drops below zero. Half-hardy annuals, which includes other types of marigold, plus cosmos, nemesia and tobacco plants, should be grown from seed in a greenhouse first.
If your garden has a vegetable patch, then outdoor varieties of cucumber, and carrots, beetroots and potatoes can all be safely sown into the soil this month.
Cut Back Spring Flowering Bulbs – and Hedges
Early spring-flowering flowers, such as daffodils and snowdrops, should be deadheaded about six weeks after they have stopped flowering – which is usually during May. Cutting them back to the base of the flower stalk will prevent the plant from expending any unnecessary energy on producing new seeds; it will also help conserve resources in the bulb for next year's blooms.
It's also worth keeping an eye on your hedges, particularly if it's a freshly planted evergreen variety such as holly or privet, as so-called 'formative pruning' should be carried out every spring for the first two years of its life.
Ongoing pruning and maintenance can be carried out on all older hedges, provided you've checked there aren't any birds nesting in it first. This is because, under the terms of the Wildlife and Countryside Act of 1981, it's an offence to destroy any nests while they are either in use or being constructed.
Madingley Mulch – Outdoor Gardening Suppliers in the Cambridge Area
At Madingley Mulch we supply a range of outdoor gardening supplies, including patio paving slabs, decorative stones and pebbles, lawn top dressing and fencing panels and posts. To view the full range, you can visit our online shop by clicking on this link.
We offer free delivery to all addresses within a 15-mile radius of our operation just outside Cambridge. There is a standard £20 delivery charge applied up to a radius of 24.5 miles, and we can also deliver further afield as well. Our weekly delivery routes include Huntingdon, Newmarket, Ely, Haverhill and Saffron Walden.
At the moment, because of the high demand for all gardening and landscaping products, it is taking us about three weeks to fulfil and deliver all orders. We will contact you the day before your delivery is due to take place.
Top Tips on Controlling Unwanted Pests in Your Garden
One of the biggest banes of any gardener's life is keeping unwanted pests under control, particularly at this time of year when the first green shoots are beginning to appear and young plants are at their most vulnerable.
Here bark mulch suppliers Madingley Mulch, who provide a range of outdoor gardening supplies to customers in and around Cambridge, give advice on how to deal with some of the most common pests found in UK gardens.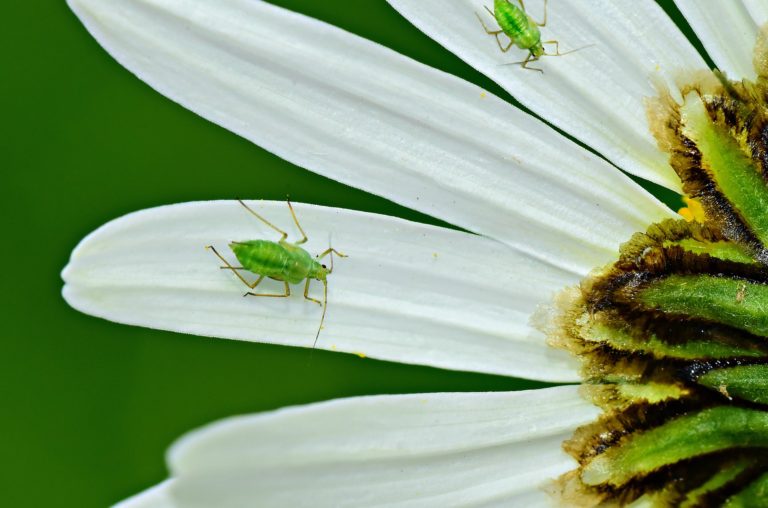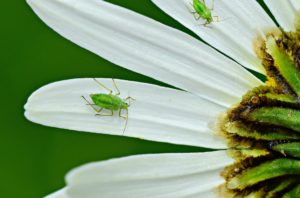 Aphids
Aphids are one of the most destructive insects. Not only do they suck precious plant sap from stems and leaves, they also excrete honeydew on leaves, which promotes fungus.
The best thing you can do is to encourage any ladybirds in the garden because they are the aphids' natural predator. Aphids can also be removed from plant stems with a well-directed stream of water from a garden hose, or picked off with garden gloves. They can be killed by dropping them into a bucket of soapy water (along with any affected plant growth).
Now is the right time of year to take action before any aphid infestation has fully taken hold. This will protect growing plant shoots when they are at their most vulnerable.
Caterpillars
Winter moth caterpillars are among the most destructive pests. Females lay eggs between November and April on ornamental and fruit trees, as well as shrubs. When the eggs subsequently hatch out, leaves, fruits and blossom are all likely to be damaged.
It is important to be aware, however, that they are a food source for birds, beetles and hedgehogs. Therefore, if you do need to do something about them, try a grease band or tree barrier glue which will discourage the females from laying eggs.
Mice and Rats
The best way to keep rodemts out of your garden is to keep it neat and tidy, so there's nowhere for them to hide. Check under garden sheds and decking where they might be hiding too. It is also important not leave any food scraps around (e.g. bird tables), which they could feed on.
Rats can't survive without a water source, therefore they can be deterred by putting mesh over ponds, covers over drains, and making sure you don't have any dripping taps outside. Mice are generally shyer than rats, but can still attack smaller plants or seedlings, so cover pots up with wire mesh.
At Madingley Mulch, we also sell traps, poison and bait to deal with any size of infestation.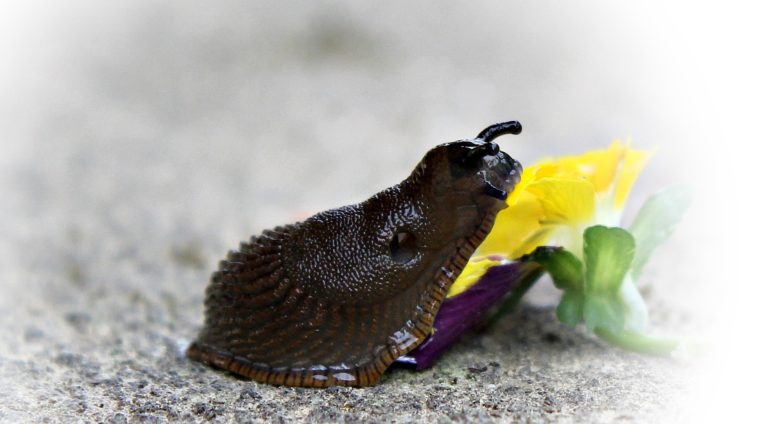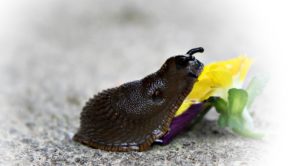 Slugs and Snails
These can do an enormous amount of damage, particularly to vegetables like lettuce, sweet peas and hostas. They can also eat holes in leaves, flowers, stems and bulbs.
Some herbs like chives and mint, plus other species like fennel and foxgloves actually deter them, so planting these next to vulnerable plants will provide some protection. These types of pests can also be removed by hand, or by more sophisticated methods such as beer traps (they can't resist these) or copper tape, which can give slugs an electric shock.
In addition, you could consider installing a water feature such as a pond, because frogs and newts are natural predators of slugs and snails.
Don't Forget to Mulch
Organic mulches, such as those made out of bark chips, can help deter some pests as well as suffocate weeds. However, they can also act as a home for others which can be harmful if they are allowed to get out of control.
So don't lay your mulch down too thickly (3 to 4 ins should be deep enough) and make sure it's replaced regularly. Also don't lay your mulch down too close to your home, and leave the plant stems clear.
At Madingley Mulch we supply a wide range of mulches (including bark mulch), soil conditioners and composts to customers from our base near Cambridge. These include Denise's Delight, an exclusive mix of Black Fen soil, manure and other plant nutrients.
Ask the Experts
It is important to remember that every pest should have its own predator, so by artificial intervention you could be upsetting the delicate balance of nature in your garden. For example, slugs and snails can act as soil conditioners, helping to break it down. Also pesticides can cause collateral damage to other insects and plants, even if that wasn't what you originally intended.
If you need help you can talk to our friendly, experienced staff about your pest problem and we will be happy to advise you. We stock a range of pest control products as well as weedkillers. If you would like to know more, visit our online shop or call us on 01954 212144.
For larger orders, our current timescale from order to delivery is around two weeks. We are sorry for the inconvenience caused by any delays. We are trying to increase our fleet size on a temporary basis to assist our delivery capacity.  You will be contacted by our shop staff the day before your delivery.
Five Top Gardening Trends for 2020
It's that time of the year again when gardeners all across the country are planning for the year ahead. But what plants and features should you be looking to include as we enter a new decade?
Madingley Mulch have put together some of the key features that experts are forecasting to be popular with gardeners in 2020 – the emphasis this year very much being on eco-friendly solutions.
Popular Pollinators
We are all aware of the importance of the bee and other pollinating insects. So this year horticulturalists believe that plants that encourage insects to pollinate such as lavender and rhododendrons will be popular. In addition, marigolds and sunflowers which support ladybirds and lacewings, and deter aphids, will also help gardeners protect their prized plants.
Because insects thrive under log piles, in ponds, and in other similarly 'wild' environments, this year will see many gardens become a lot less neat, and more a reflection of natural habitats.
Growing Your Own
With global warning an ever increasing problem at home and abroad – last winter saw record temperatures of over 20C and heavy snow in the UK alone – 2020 will see us all try to cut our carbon footprints. One great way of doing this is to grow your own food.
As a consequence of modern tastes will see more chillies chickpeas and lentils grown in vegetable patches this year, alongside more traditional choices such as beans and peas. This drive to produce more of our own food will see more salad vegetables and herbs in our gardens too.
Natural Soil
With the numbers of native insects and some wildlife in decline, fertilisers will become less popular in 2020. As gardeners seek more natural ways of protecting their plants and support their growth, composts and soil conditioners are forecast to become more popular.
Spent mushroom compost – which Madingley Mulch supplies to gardeners in Herts, Cambrigeshire, Suffolk and Essex – is an organic way to improve the heavy clay soil that is typical in East Anglia. You can also suppress weeds organically by using products such as Denise's Delight and Tony's Tonic, both of which are exclusively available from Madingley Mulch.
Think Big Indoors
According to the Royal Horticultural Society there will be other trends not driven by the environment. With houseplants set to move off from narrow windowsills and into more central and showpiece locations in our homes.
Moving away from the windowsill will allow indoor gardeners to grow bigger, with supersized varieties of plants such as alocasia and monstera possible choices.
Making Maximum Use of Space
With this year's drive to help the environment and cut our effects on it, it is more important than ever to make the most of the space in our gardens – even smaller plots. And one untapped area is our fences. That is why this year will likely see an emphasis on growing vertically, either using terracotta planters attached to fencing panels or trailing plants growing up them.
More and more people are using their gardens as extension of their homes too, with extended patio and courtyard areas, and 2020 is likely to see an increasing trend for outdoor ovens and ranges to replace barbecues.
Outdoor Gardening Supplies from Madingley Mulch
As well as soil conditioners and other natural and organic solutions such as spent mushroom compost. Madingley Mulch also offers a range of other outdoor garden supplies including garden patio slabs and fence panels to customers in Cambridge, and across East Anglia.
If you place a large or bulky order we will deliver free of charge within 15 miles of our base on the outskirts of Cambridge, and a delivery charge of £20 applies within a 24.5 mile radius, which includes places such as Ely, Huntingdon, Newmarket, Saffron Walden and Royston. We can also deliver further afield if you require.
If you want some assistance in making your garden more environmentally friendly and maximising what you can grow, contact us.
The First Garden Jobs for the New Year
All gardens need a little maintenance throughout the year, and in the winter that includes planning for the year ahead, checking boundaries and pruning.
Although the garden might be the last place you want to be in winter, there are plenty of jobs which you could and should be doing early in the New Year to ensure all your horticultural dreams come true in the months ahead.
Plan the Year Ahead
January is a good time of year to start planning a new garden or review your existing one. Think about every aspect of your garden, including wall breaks and barriers, garden furniture, new beds and borders.
Work out what you want to plant and where and order any seeds or bulbs that you can start planting in the spring.
If your soil isn't particularly fertile, you can improve its quality by buying our exclusive garden compost and soil conditioners for the garden. Tony's Tonic is a well-rotted manure that acts as a great winter mulch and Denise's Delight, a rich blend of soil and compost ideal for use in raised beds. Both products will give your plants a boost and a greater chance of thriving. Tony's Tonic is a form of compost that can be spread over the soil and is also great for growing roses.
Check Your Boundaries
The winter often means the worst of the weather including snow, ice and rain. If you do have any snow, it may leave everything looking dishevelled. This is a good time to replace or re-attach any loose panels, roofs, posts and fences and create windbreaks to protect plants.
The first thing to do is check all your main garden boundaries including any fences and walls that scale the perimeter of your garden. Make sure they haven't been damaged by high winds and heavy rain. You can fix fences with bits of wire netting, to keep them sturdy all year-round.
Your hedges can also be affected by the bad weather, especially any heavy snowfall. Brush off any snow or ice as soon as possible. An effective way of protecting any vulnerable hedges, where necessary, is to cover them in protective wrapping and apply a thick layer of mulch at the base, to prevent the foliage from going brown. The thick layer of mulch will help to hydrate the plants and keep them warm.
There's Still Some Pruning to Do
January is an appropriate time for tidying your garden and getting some pruning done. Apples and pear trees should be cut back now while they are still dormant. You can recycle your cut trees by shredding them for mulch or compost ready for the spring. Rose bushes should also be cut back to just above the buds and any dead branches removed.
Climbers such as wisteria and ivy will also need to be pruned and cut back to prevent any damage to walls and other nearby plants. This applies to all shrubs before the sap starts to rise and the buds break. Something else to remember is to cut down flowering perennials to ground level, which will help them flourish in the warmer months.
Feed the Birds
It's important to put additional food and water out throughout the year, but particularly in the winter, to help make a significant contribution to supporting wildlife over the winter. Birds are every gardener's best friend, as they help the local eco-system to thrive, assist with the pollination of plants and deter pests which can destroy your glorious garden. This will also help attract a wide variety of birds such as finches, robins to your garden and encourage those species which have not migrated to stick around.
Leave out bird tables and feeders at adjustable heights and place them in sheltered locations out of the most severe winds.
You may also want to keep some areas of your garden wild and undisturbed to ensure there are plentiful supplies of insects for the birds to feed on in the winter months. Birds will appreciate nuts, seeds and fat balls left out for them this winter.
Clean Your Tools
Cleaning your tools may not the most glamorous of jobs, but you need to be sure when the weather does improve you are ready for work in the garden. Remove all mud and leaves from spades, forks and rakes and oil from moving parts.
All pots, water butts and greenhouses should also be kept clean and clear of any debris. If you have any decorative plant pots that are not frost-proof, then empty them of soil and store them in your shed or greenhouse.
Ordering Your Outdoor Gardening Supplies from Madingley Mulch
Madingley Mulch are based in Cambridge and can meet all your gardening needs. We are leading suppliers of compost, garden mulch, soil conditioners, fence supplies and trellis fencing to customers in Hertfordshire, Essex, Suffolk and Bedfordshire. To see our full range of products, click here.
Any online orders can be delivered free to destinations within 15 miles of our base on the edge of Cambridge, and there is a standard £20 charge for all destinations within 24.5 miles. Every week our delivery routes go to Ely, Cherry Hinton, Newmarket, Huntingdon, St Ives, Duxford and the surrounding areas.
The Best Plants to Grow in Your Garden in Autumn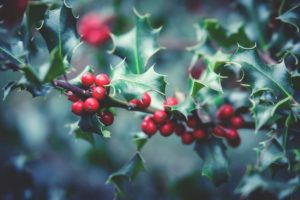 Just because the peak summer growing season is over, it doesn't mean that gardeners can afford to put their feet up and relax. Autumn is a critical time of year for planting, whether for the remainder of this year or to give yourself a head start in the spring.
Madingley Mulch supply high-quality garden compost, soil conditioners and mulches to customers in Suffolk, Cambridgeshire, Essex and Hertfordshire. Here identify some of the key varieties of trees, shrubs, flowers and vegetables which you should be looking to grow at this time of year.
Late Flowering Plants
If you want to extend your garden's growing season, then you could plant sedum and chrysanthemum around now. Other plants which flower late in the year include heathers, dahlias, cyclamen and pansies.
You can also encourage certain flowers to grow earlier than their natural season by a process known as 'forcing'. If you keep the bulbs in an unheated indoor location, such as a cupboard, shed or garage, then the plant thinks it is winter. When it is then moved to a warmer location, it will start to bloom. Ideal candidates for this type of treatment include hyacinths and narcissus and it should give you an array of colourful blooms in time for Christmas.
There are a number of flowers which you won't see the benefit of until spring, but which should still go into the soil now. Daffodils, geraniums and delphiniums can be sown directly outdoors, while violas and lupins should be planted under a protective frame or tunnel to ensure they survive.
Vegetables
If you do want to make use of your vegetable patch now, then most of what you plant will be for early spring consumption, such as onions, shallots, garlic and broad beans. You should be guaranteed a nice early crop of tasty veg if you start work now.
However, some types of lettuce and spinach are hardy enough to survive early winter frosts, and they make ideal features for a winter salad. It may be safer to grow them under cover or in a greenhouse.
Trees and Shrubs
Autumn is the ideal time to plant most trees and shrubs, because their roots should find it easy to establish themselves in warm, moist soil which is neither too wet nor too hard or dry. You also won't have to do much maintenance or watering.
Japanese maple trees are at their most spectacular at this time of year, and they can be grown in smaller gardens or pots. If you are looking for something bigger, a beech tree will give your garden plenty of autumn colour. They can cope with virtually any pH or soil type, including the high-alkaline clay soil which is common in the east of England. But make sure you have enough space for one to grow in the future.
Shrubs which can safely be planted at this time of year include the berberis or barberry, and the English holly, which will ensure you have plenty of Christmas decorations over the festive period.
Lay Down Some Mulch
Whether you are planting flowers, vegetables, trees or shrubs in your garden this autumn, they will have a much greater chance of flourishing if you prepare the bed or soil with a mulch or soil conditioner. This will protect the plant from the harshest of frosts, as well as suppressing any weeds which will be competing for the soil's valuable nutrients.
At Madingley Mulch, we supply a range of soil conditioners, mulches and garden compost to customers in Suffolk, Cambridgeshire, Hertfordshire and Essex. Our exclusive products include Denise's Delight and Tony's Tonic, which both contain a rich mixture of horse manure, wood shavings and other plant nutrients and will give your plants the best possible start in life.
Outdoor Gardening Supplies from Madingley Mulch
If you need any autumn gardening advice, then our friendly, experienced staff at Madingley Mulch will be happy to help. As well as our extensive range of soil improvers, we can also supply a wide range of gardening accessories, building materials and decorative stones and paving from our base on the edge of Cambridge. To visit our online shop, simply follow this link.
If you have a big order, then we offer a free delivery service to all addresses within 15 miles of our store. If you live up to 24.5miles away, then there is a standard £20 charge, and we can deliver to addresses further away as well. There is a minimum order spend of £40 if you need a lorry delivery. Our weekly delivery service goes to Royston, Cambridge, St Neots, St Ives, and many of the other major towns and villages in the region.
Five Top Tips for Effective Weed Control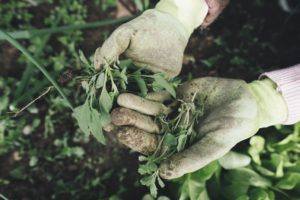 Weeds are the bane of any gardener's life – not only do they look unsightly, but they also can inhibit the growth of your flowers and shrubs by depriving them of valuable soil nutrients.
Madingley Mulch provide a wide range of gardening supplies to customers in Bedfordshire, Hertfordshire, Essex and Suffolk, as well as our home county of Cambridgeshire. Here are our top five top tips for keeping weeds under control.
Don't Forget to Mulch
Mulches will stifle the life out of any weeds by depriving them of light. Organic mulches, such as those containing bark or wood chips, are particularly effective, as they are an ideal habitat for beetles and crickets. These insects feast on weed seeds just below the surface of the soil and prevent them from germinating.
You should always top up your mulch so it is at least 10cm (4in) deep, as this will smother established weeds. And leave a small gap around your plants, as some can be damaged by direct contact with the mulch.
Madingley Mulch supply a wide range of mulches, soil conditioners and composts which will help your plants to grow. These include Denise's Delight and Tony's Tonic, two exclusive products which contain horse manure, wood shavings and other effective plant nutrients.
Mind the Gaps
Weeds flourish in the gaps between plants, so crowd them out. Mass plantings of closely-spaced flowers and shrubs will be far more effective than a lot of widely-scattered ones. However, don't be tempted to put them too close together. Remember that your plants will be competing for the same soil nutrients, and there is also a risk that you could transmit diseases from one plant to another.
Don't Dig Too Deep
Many weeds grow from seedlings in your garden soil – but only those within an inch or two of the surface get enough light to germinate. So if you do dig out a pesky plant, all you might be doing is creating the conditions for others to thrive. Uproot them where possible, rather than digging them out, and cover the disturbed area with mulch or a new plant.
The best approach to take will depend on the weather. As the old saying has it, 'pull when wet, hoe when dry'. So, after a spell of rain, the damp soil will allow you to uproot some weeds far more easily. However, if you have had a spell of sunny weather, then running a hoe over your bed or between rows of plants will kill most seedlings. Ideally, do this on a dry day with light winds, as the weeds will dry out on the surface of the bed rather than re-rooting themselves into moist earth.
Lawncare
Weeds growing in your lawn create a different set of problems. Regular watering, particularly during the summer, and some vigorous raking or scarifying beforehand, will help your grass grow and make it more difficult for weeds to compete for the soil nutrients. Madingley Mulch also supply a lawn top dressing mix to feed the roots of your grass.
However, persistent plants such as dandelions and daisies can still cause problems. These should be removed with a hand fork, making sure you pull out all of the root, and then reseed or returf the bare patches if necessary. The best time to do this is usually in the spring or autumn, when the soil is neither too damp nor too dry, as this provides the ideal growing conditions for the new grass seed or turf roots.
A Helping Hand
You can make your life – and your plants' lives – easier with some artificial assistance. Weedkiller, such as Round-Up, supplied by Madingley Mulch, will kill the majority of all these unwanted plants with just one application.
We also supply Groundtex, a high-quality garden membrane which will help suppress the most stubborn of weeds, and won't get damaged by animals. You can also use it as a sub-base for a patio and other building works, and for general ground stabilisation.
Gardening Supplies from Madingley Mulch
Whether you want mulches, composts, or other specialist products such as a weed suppressing membrane or a lawn top dressing mix, gardening supplies specialists Madingley Mulch are the people to call.
We can deliver your order whether you live in Bedfordshire, Hertfordshire, Suffolk, Essex or Cambridgeshire – this is free to all addresses within 15 miles of our base on the edge of Cambridge. If you live within 24.5miles, then a standard £20 charge applies, and we can also deliver further away as well. Follow this link if you would like to learn more about our delivery services.